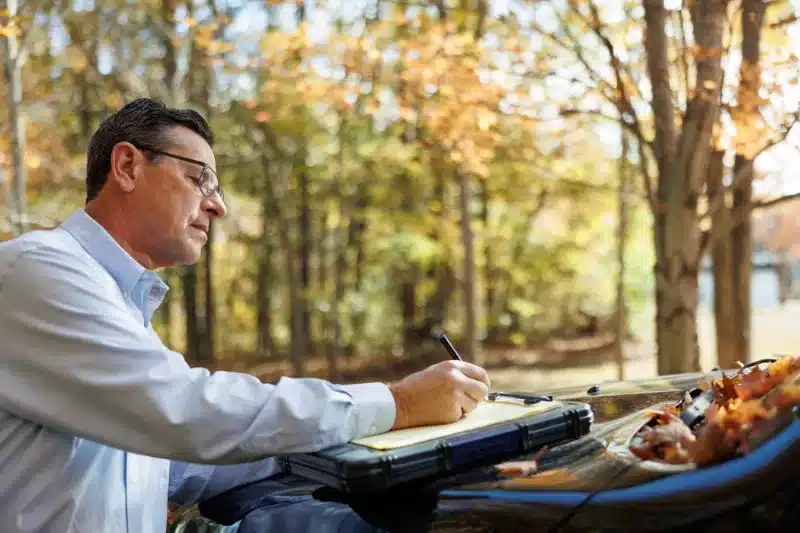 Charlotte home remodeling: Ensure success with a planning agreement!
So, you have decided you want to remodel your Charlotte home, rather than taking on the trials and tribulations (not to mention the expense!) of moving to a new one. Once you and your family have determined what your priorities are – whether it's a kitchen remodel, primary bedroom suite remodel, a floor over addition, an accessory dwelling unit (ADU), a screened porch or sunroom addition, or a whole house remodel, there are some critical decisions we think are vital to the overall success of your home remodeling project.
First, it is imperative to choose a professional general contractor with the proper licensing and experience. A reputable contractor will also have a network of quality subcontractors to complete the project. Resist the urge to take on the project yourself as a DIY adventure. For an honest and detailed explanation of why that is not a good idea, check out Remodeling and New Construction With No Regrets, our book on how to avoid the most common and frustrating mistakes homeowners make with remodeling, additions and new custom home projects.
When choosing your remodeler, you should know that to obtain a North Carolina General Contractors License, the contractor must prove their knowledge and competence by passing an extensive exam and then demonstrate that they have the financial means to complete a project. There are three levels of licenses, each of which has specific working capital requirements. Palmer Custom Builders has an intermediate license that allows a contractor to construct projects up to $1,000,000. Make sure your contractor has the appropriate license to complete your project.
Next, identify what you need to get started. Resist the urge to "get by" with only a free estimate. A free estimate for a Charlotte home remodeling project is more of a "guestimate," based on the contractor's past experience with similar projects. Some Charlotte homeowners use free estimates as a gauge to determine if a kitchen remodeling or bathroom remodeling project is realistic for their budget or expected investment, but it is not a realistic view of the total expense of their unique project. That's not to say that contractors who provide free estimates are intentionally trying to mislead homeowners. But with a free estimate, they are not taking all of your project's needs into consideration – because they simply can't. For that reason, it can cost you financially if you use that estimate alone to plan your loan amount and extra expenses pop up later in the process that you will have to scramble to pay for. It can also take an emotional toll if you have your heart set on certain features of your project, only to discover after the process has begun that you cannot afford all of the things you really want.
That's Why a Planning Agreement is Essential!
Start your project off right with Palmer Custom Builders' Project Planning Agreement. With it you get the peace of mind of having all the details ironed out for your Charlotte bathroom, master suite, or kitchen remodel or home addition before you begin. At the conclusion of this process, you will have an accurate dollar cost amount based on a well-defined scope for the entire project, from any necessary demolition and removal of old fixtures and debris, to every detail of the functionality and flow of the space and its adjoining rooms, to the finishing touches of your beautiful new space.
As you determine what your priorities are in your Charlotte remodeling project, we emphasize that it's important for you to work with a professional remodeler or custom builder who has substantial experience dealing with the type of projects you're considering. Being honest with your contractor about your hopes and budget is critical, because when you talk with this professional, you will begin to officially define the project's scope and determine whether it is realistic and is within the confines of your budget. A talented General Contractor may be able to make some adjustments to the project scope to reduce final costs if needed. Having this conversation upfront is an important part of the planning process.
Once the details have been mapped out on your remodeling plan, Palmer Custom Builders charges a nominal planning fee based on the project's estimated budget range, and that fee is then applied to the cost of your final project. It is not an added cost. It is an agreement between us and you, as a serious homeowner, to get a solid price on your remodeling project and scope upfront and before construction begins.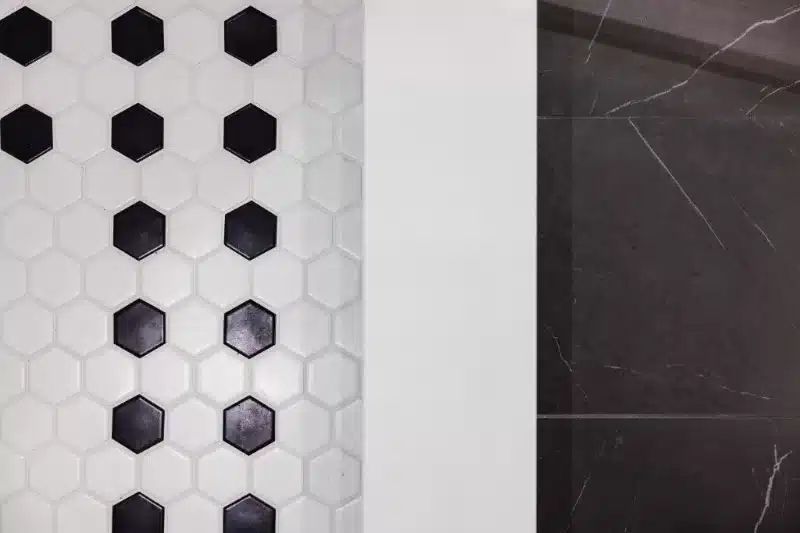 What Our Project Planning Agreement Includes:
conducting a comprehensive needs analysis for the client's project and how it will tie into their existing home
determining a well-defined project scope
taking as-built measurements and photographs
meeting with various tradesmen, vendors and designers that will be needed
reviewing preliminary plans
preparing conceptual drawings as required
preparing cabinet layouts with 3-D views
establishing material allowances for selections (tile, appliances, plumbing fixtures, lighting, etc.)
assistance with preparation of the final drawings (as required)
coordinating any required architect and/or structural engineer's stamp
coordinating client's meetings with our designers at showrooms for their personal project material selections, assembling final selections and pricing for: cabinetry, countertop materials, tile, plumbing fixtures, appliances and lighting
pricing the entire project to determine a project cost for the final construction agreement.
The last step in our proven process is presenting a detailed Construction Agreement for the client's review, approval and signature. This detailed agreement will include, among other items, a defined work description, material selections and allowances, definitive start and completion dates, initial payment and progressive payment schedule, plus many other required project details for your Charlotte remodeling project. There is also a contingency plan to pivot if, for example, materials originally chosen are no longer available, or a supply chain breakdown negatively impacts the project's completion date or final budget. The Construction Agreement provides the peace of mind to tackle any such challenge that might arise during the design/build process.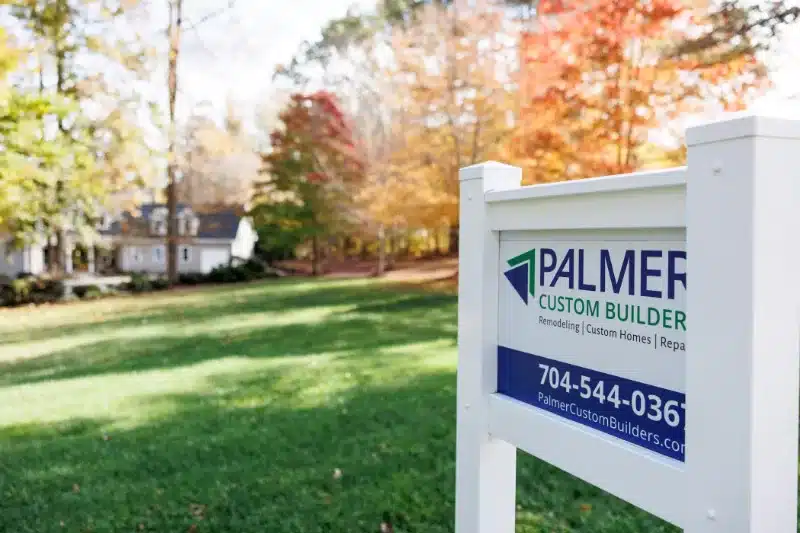 The Secret Sauce For A Successful Remodeling Project
What's the secret sauce for a successful project? We believe that it is trust. You've done your homework. You've partnered with skilled professionals and developed a detailed planning agreement. You have been open and honest with them about your needs, your budget and your timeframe. Now, trust their advice. Be open to creative suggestions they make based on their experience when they tell you that a product you want will not endure over time, or that the room layout you have envisioned might not best serve your needs. There may be an unexpected twist or turn during your project. There will be positive surprises, and there might even be a few kinks, so do your part by staying positive, realistic and understanding as the process evolves. If you have hired a true professional who has a solid process and agreement in place, not only will you not regret your decision; you will be more than pleased with the results. Taking the time and proper first steps in setting up your new remodeling project correctly, including hiring a quality contractor and establishing the planning agreement, will be critical to the overall success of your Charlotte home remodel.