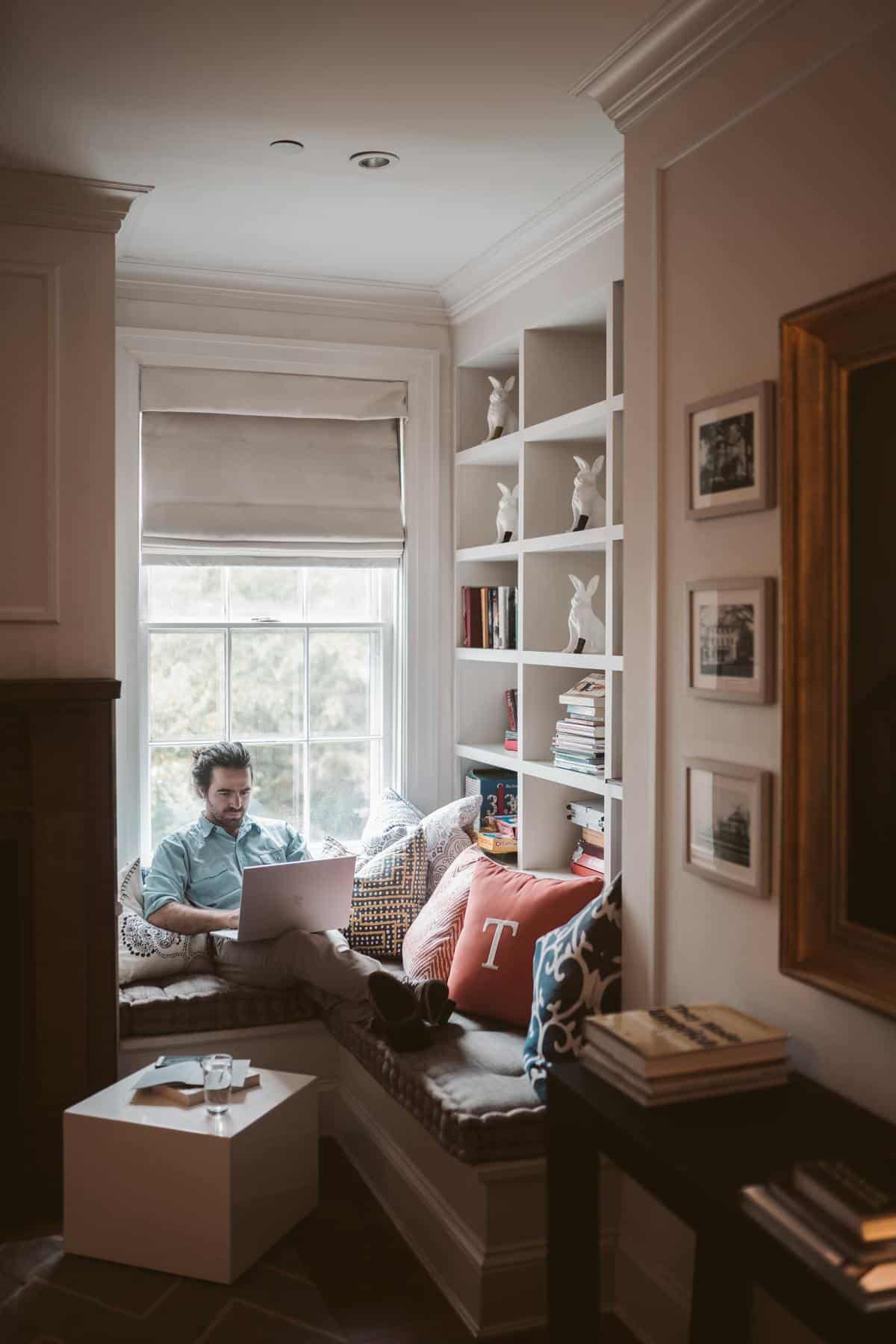 Yes! You can do a Charlotte home remodel during COVID!
Why is COVID the perfect time to tackle a home remodel project?
If you're wondering whether embarking on a Charlotte home remodeling project during the pandemic is possible, we want to assure you that it is. In fact, in many ways, now is the perfect time to tackle that dream remodeling project you've always envisioned.
Why? First of all, interest rates are at historic lows. That means that if you are financing your kitchen remodel, bathroom renovation, enclosed porch addition or more, it will cost you far less in finance charges that ever before – and probably less than it will cost you in the future.
Some homeowners don't think that it's possible to take on a project when they are working from home or their children are taking online classes. With the right professional remodeler, it's not only possible, but it can be a great experience. For example, we recently completed projects that range from enclosing a porch for a teacher to adding an owner's suite closet for professionals who both were working from home.
To execute this successfully, your contractor needs to follow the best practices they should already have in place. That entails taking steps to ensure that construction is confined to the workspace by using heavy plastic to seal off the perimeter, taking precautions to ensure pets and children are kept out of the work area, and keeping all materials where they won't present a hazard.
Additional COVID steps are, of course, following all safety measures, but it goes far beyond that to encompass taking care of the homeowners' unique needs. For example, to accommodate the teacher who was both taking classes and teaching classes, we worked our construction schedule around her class time, being sure that anything loud or disruptive happened outside of those scheduled Zoom meeting times. The same holds true for working while children are in school or parents are taking work meetings. While obviously crews need to work during business and school hours, some common sense and basic consideration go a long way. It's also essential to have a positive attitude and understand that you may experience a few inconveniences during the course of construction while you balance working from home.
Finally, remodeling in the age of COVID has the unique benefit of lived experience. Since you and your family are in your homes more than ever before, you have a deeper understanding of exactly what you need and how you want your home to function. When your contractor comes in and can see you juggling work, school, home life and more, he can offer fresh ideas of how to make things work better and activities flow more smoothly for you.
Of course, it goes without saying that for some projects, you simply need to leave your home to allow your team to get things done most efficiently. That might be for a project that involves removing some or all of a roof or exterior wall, an extensive kitchen remodel that limits your ability to cook, or an extensive whole house renovation project. Now is actually the ideal time to undertake those as well. We have all learned that we can work from anywhere, so taking a few weeks away now is not as disruptive as it would have been a year ago. All you really need is a solid internet connection and portable technology to work or attend school.
Another thing you should be aware of is that some supply chains have been impacted by COVID-related closures. Windows, doors, appliances, HVAC systems, tile and other special order items can take twice as long as before to be delivered. That means that the sooner you begin your project planning, the more quickly these items will arrive. (And putting your project off until times are more "normal" may push you even further back in line.)
So if you are considering a home remodeling project now, don't let the pandemic dissuade you. Instead, seize the unique opportunity it provides.