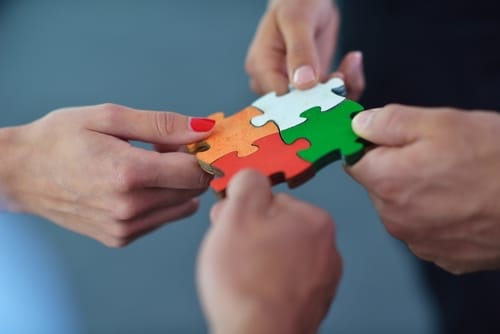 Why a winning home remodeling bid may be a loss
Why it's essential that you remember that your Charlotte home remodeling project is unique as you are interviewing licensed, professional remodelers for the best fit.
In our last blog we shared our sweet take on how your home is not like a sack of grocery store sugar. It's not a commodity that is exactly like the next house up the block – even if both floor plans started out the same. Your home is unique to your lot, your fit and finishes, your builder and your family. Why does that matter when it comes to your next Charlotte home remodeling project? Because too many folks treat their home as a commodity when they ask contractors to enter competitive bids.
You see, since most homeowners simply aren't well versed in all the many details of construction, they often don't understand exactly what they are looking at when comparing competing bids. Since they don't know what's actually involved in doing "a good job," they may be naturally inclined to accept the lowest bid without understanding exactly what it is that they will be getting.
It is difficult to compare one bid to another if you don't know what you should be looking for behind the primary numbers. One contractor may be including essential items such as design and structural engineering, building permits, portable toilets, demolition, debris removal, temporary utility hookups, and more, while another bid omits them. You'll have to pay for them in both cases, but they will come as a surprise addition if you went with the low bid that did not include them.
As we mentioned in a prior blog, bear in mind that a low bid almost always comes from someone who is literally trying to get their foot into your door, but who may not be prepared to handle what they are stepping into once they get inside. In contrast, an experienced licensed general contractor brings a wealth of experience to your project. While it may appear on paper that their experience comes at a seemingly higher price, it will prove to be invaluable – and ultimately SAVE you money.
If a contractor has completed projects of your type and scale before, he or she can anticipate the challenges that may arise. They also have a working knowledge of practical issues, like whether your local permitting department is backlogged and how to move a project along to obtain a building permit. They probably have dealt with similar homes built in the same era as yours, and therefore know which type of utility and electrical connections they are likely to find behind the walls – and what any issues with those connections might be. Someone who has not tackled your type of project before is literally starting from square one. That type of knowledge can save two of your most valuable assets – time and money.
An experienced, licensed contractor also has something else that will prove invaluable – connections to other well-established professionals. These connections help smooth the scheduling process more than you can imagine. An inexperienced contractor who comes in with a low bid might not be able to anticipate the schedules of his trades. Plus, if he is paying a low price for them, he might not be getting the best quality work or may find that his projects are not his subcontractors' top priority. That can translate into subpar work or unexpected, costly delays.
A higher level of preparation usually results in something that you can't put a price tag on – a good remodeling, new construction or repair experience. If your contractor knows what he or she is likely to encounter, they can prepare you for it. If their team has experience on similar projects, your jobsite – which is also your home – is likely to run much more smoothly and be as stress-free as possible. Because they have worked with suppliers and subcontractors before, things will unfold as scheduled, and any surprises that may pop up can be dealt with efficiently and will be tackled in a professional manner.
Remember an experienced licensed professional contractor is more likely to do things correctly the first time and make certain that your project is built to last. There is perhaps nothing more financially and emotionally devastating than investing your time and money in a project and being displeased with the experience and end result. That's why we always emphasize that looking at a competitive bid does not provide you with a full picture of what your home remodeling project should entail and what a firm cost will be. Decide on a professional that you feel you are a good fit with and who understands your project and needs and start there. That's why we as a company always begin each project with a Project Planning Agreement instead of a bid, and work from there. (Visit our Proven Process page to learn more.) Your home – and your family's peace of mind – will thank you!