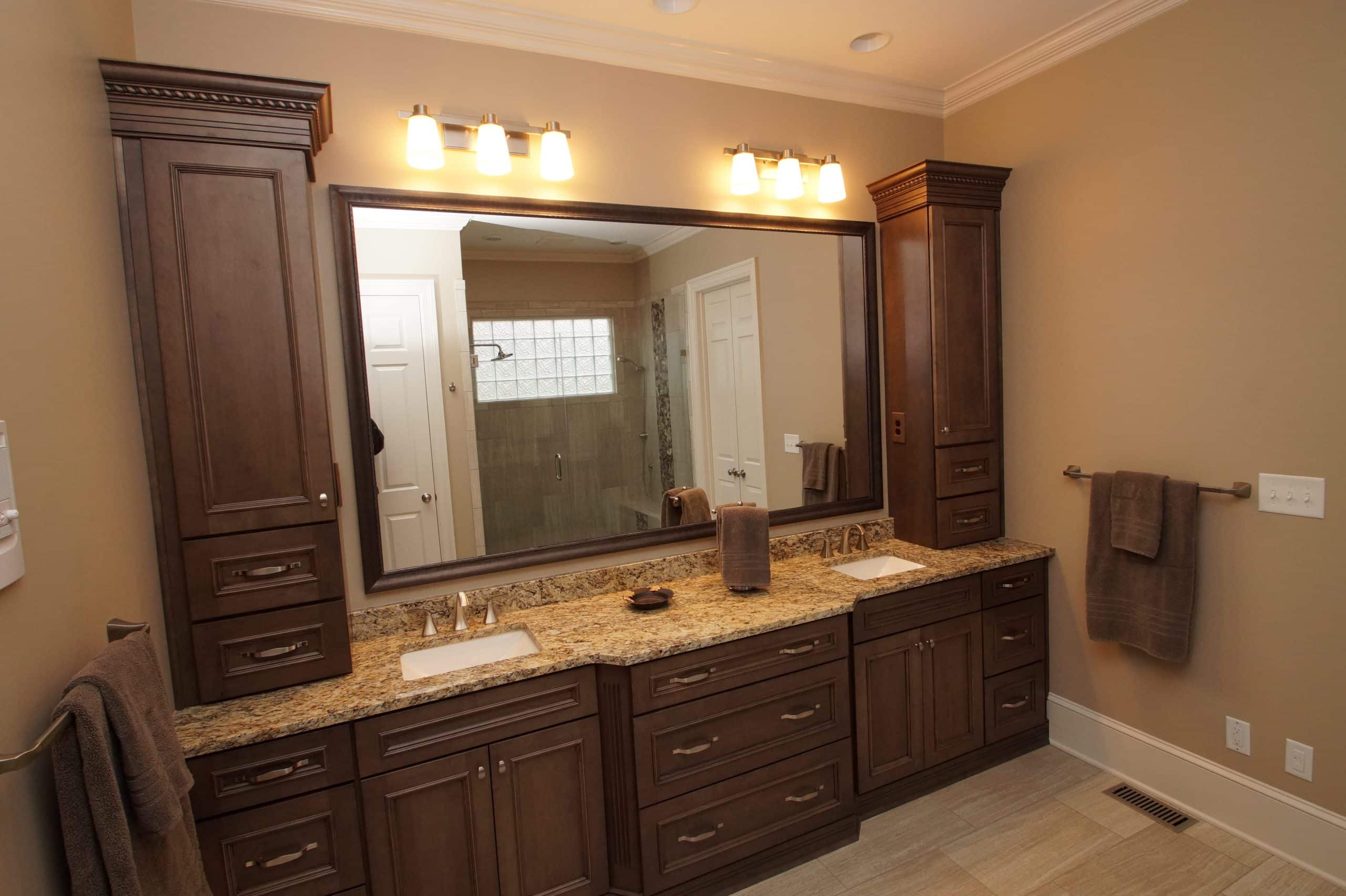 Dual master bedrooms prevent nighttime duels
Are dual master bedrooms making a comeback in custom home blueprints?
You've probably heard the phrase "everything old is new again." Oftentimes, it applies to styles of clothes, genres of music or other pop culture trends, but in some cases, it also is pertinent to the way we plan new custom homes and think about home remodeling projects. An interesting case in point is the return of dual master bedrooms suites.
Walk through an older estate – such as The Biltmore House right here in North Carolina – and one of the things that immediately jumps out is that His and Hers master bedrooms were once the norm. The reasons for this seemingly foreign split depended on the era in which the home was built – shifting from a sign of wealth and power to a matter of practicality. In today's America however, the concept of a husband and wife not sharing a bedroom seems foreign.
Or does it? Recently, a survey conducted by the National Sleep Foundation found that 23 percent of married couples typically sleep in separate beds. That's quite a jump up from a 2001 survey which found that just 12 percent slept solo.
What's driving the trend?
Often it's a desire for a sound night's sleep. Sometimes spouses are on diverging work schedules, meaning one needs to get some uninterrupted shuteye whenever they can. Health issues play a major role, since spouses with snoring problems, sleep apnea, or more serious long-term medical issues can intrude on their partner's ability to get some rest. During some phases of married life, the ability for one spouse to sleep in a bedroom near an infant while the other gets some much-needed rest is key. Last but not least, temperature and comfort can be a consideration. Sometimes one partner simply desires the room warmer or cooler, lighter or darker, louder or quieter, or prefers a softer or harder mattress than the other.
Rather than denying the obvious, more homeowners are embracing the situation and seeing it as an opportunity to build dual master suites that perfectly suit disparate needs. Of course, practical features should be taken in consideration – zero-entry showers with grab bars, wider doorways, timed lights and other aging-in-place features should be added if safety or accessibility is a concern. Folks who need to sleep when the rest of the world is up may want to place their bedrooms on a side of the house that doesn't get direct afternoon sun and away from any street noise.
But don't neglect to add the features that you both want. For example, if a husband only takes showers, he can have a graciously sized walk-in shower in his bath, while his wife's master bath may include a luxurious soaking tub. His sitting area may include extra wall space for a 60" TV, while hers has a window seat reading nook. Her walk-in-closet may have far more space for clothes, while his has a built-in safe, etc.
The fabulous news is that while you should design dual masters with your own current and future needs in mind, adding two master bedrooms will be a plus when it's time to sell. That's because folks crave dual masters for so many reasons these days – aging parents, grown children moving back home, and of course, dual sleeping arrangements.