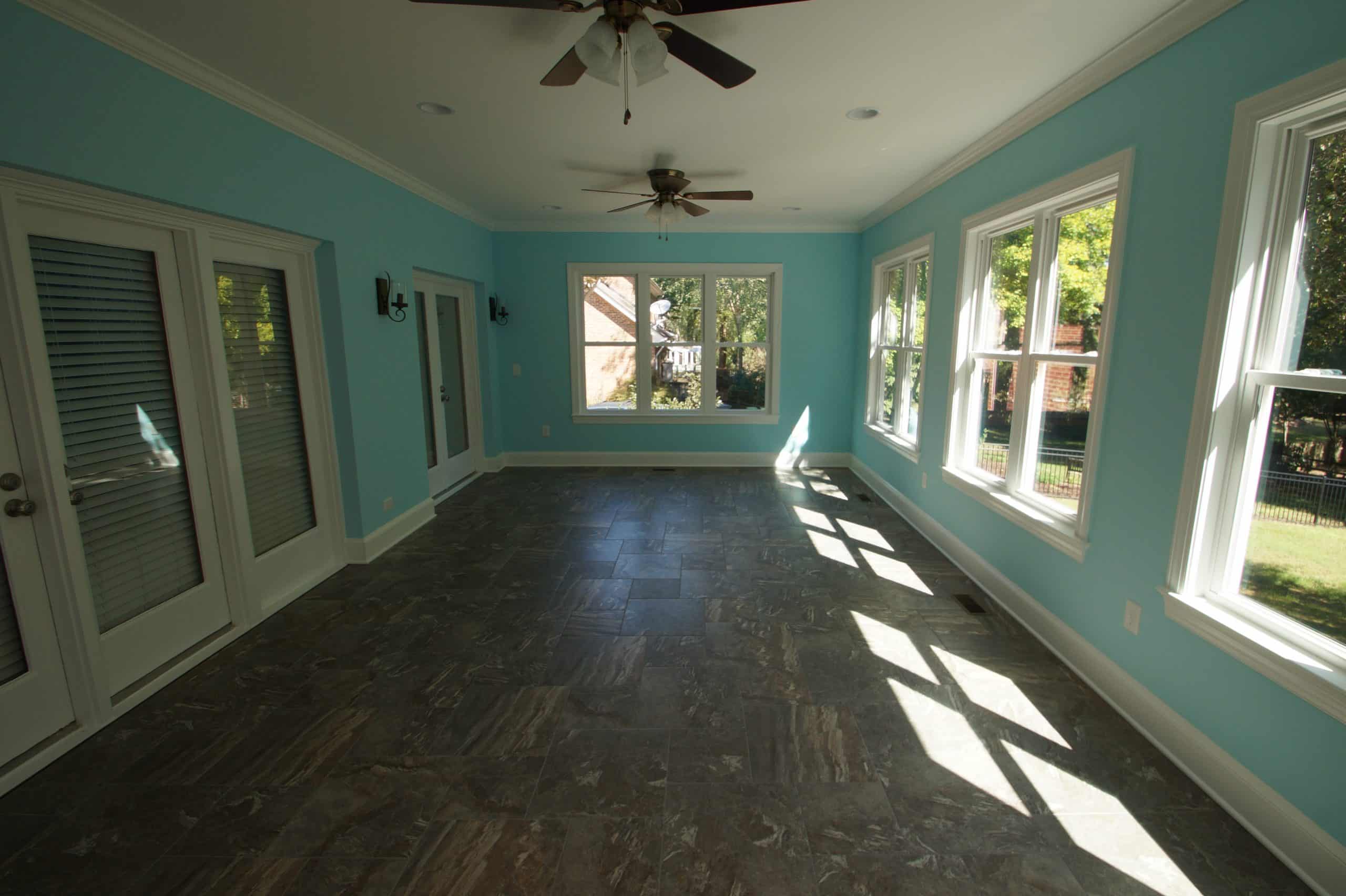 Sunroom additions: Let the sunshine in, but keep the heat out
Sunroom additions provide year-round outdoor living-shielded from the elements.
No matter what else changes, one thing remains true about the Carolinas in the summertime: it gets HOT! And while cooler temperatures bring an opportunity to enjoy outdoor living spaces, that will change as winter arrives. So while we thoroughly enjoy gracious outdoor living spaces, we understand that sometimes you need some protection from the elements. That's where sunrooms enter the picture.
Sunrooms give you the best of both worlds: Their open layouts and walls of windows allow you to feel as if you are a part of nature, but their heated and air conditioned spaces provide protection from the elements. When done correctly by a qualified, professional remodeler, sunroom additions generally provide a good return on your investment by adding valuable conditioned square footage to your home.
Which areas are ideal candidates for sunroom conversions?
Decks
Patios
Screened porches
These spaces work so well because some of the room is already in place. In the case of decks and patios, the flooring system (or at least the underpinnings of it) may be ready to build on, while screened porches already have walls and a roof in place. In cases where converting one of these spaces is not an option, we also can build a sunroom quite literally from the ground up, building a foundation, walls and a roof with a custom design created to meet your family's unique needs and the flow of the home.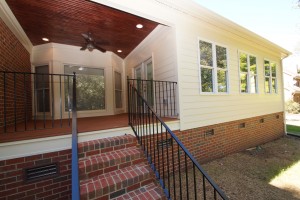 Indeed, sunrooms aren't just an option for remodeling projects – they are an excellent choice for new custom homes as well. When you are building from scratch, you can ensure that everything and every system is properly designed and scaled on the front end, which in many cases is easier and more cost effective than retrofitting.
No matter whether you are building new or remodeling, it requires an experienced licensed professional contractor to bring these sunrooms to life. Only an experienced pro will be able to tell whether your existing deck, patio or porch surface is adequately built to form the basis of your new space. They will be able to tie the new addition seamlessly into your home's existing structure and ensure that proper construction techniques are used to avoid issues down the road. They'll be able to suggest low-maintenance materials that will ensure you'll spend more time enjoying your space then maintaining it. Finally, they'll be able to make certain the interior has everything that your comfort and lifestyle require and that it blends seamlessly with your existing home (or the style of your new custom home).
And what about the room itself?
The sky really is the limit! Some homeowners opt for a traditional sitting area where they or their guests can enjoy the beauty of nature in comfort. For others, private home offices, quiet reading rooms, bright hobby areas and open children's playrooms are the options of choice. Some prefer to have it completely open to their home's main living areas, while others prefer privacy doors, pocket doors or even barn doors to close off the space when needed. What's certain is that a sunroom addition will give you an entirely new outlook on your indoor/outdoor living options.