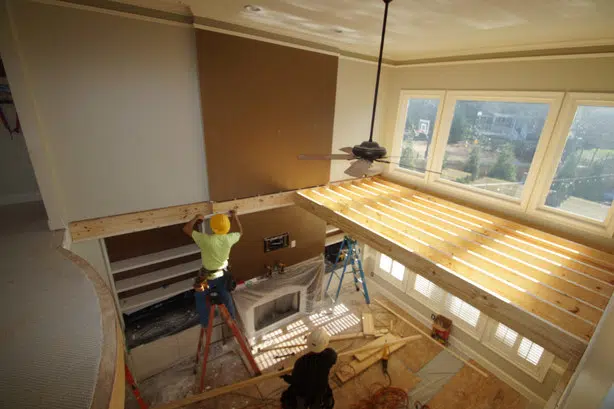 Floor over remodel: Closing off a two-story family room or foyer
Many transitional Charlotte homes built during the 90's-20's included two-story family rooms and two-foyers that are ideal candidates for floor over conversions, to provide your family more functional living space.
One of the most difficult things about home remodeling is imagining the possibilities. Here in Charlotte, if you have a transitional two-story open floor plan, the good news is that you might have more options than you realize. That's because many transitional homes built in many Charlotte neighborhoods during the 90's and beyond included two-story family rooms and two-foyers that are ideal candidates for floor over conversions.
Here's why. While creating an addition from the ground up makes sense for many families who want to remain in their homes rather than move, converting these two-story spaces into useable square footage can, in most cases, be built for about half the cost in half the time. (Plan on about 6 weeks of construction time and about the mid $50's – depending on finish – for an extra 250-350 square feet in a floor over project.) That's because new additions require a new foundation, new roof and literally everything in between. Converting a space that's already under your roof eliminates many of these basic infrastructure costs.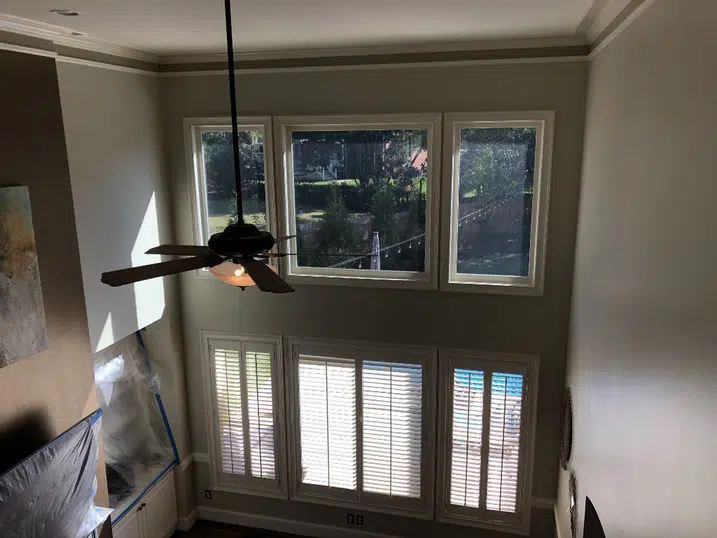 Bear in mind that these are complex projects best tackled by a licensed professional remodeler who is experienced in the intricacies these projects entail. Flooring systems have to be engineered and lighting and insulation must be adjusted in both the new spaces and the existing rooms that abut them. In addition, HVAC systems and venting may need to be reworked to ensure that the new spaces (and the old) are comfortable. In many cases, however, homeowners may see a utility savings and/or an improvement in their comfort level since they are no longer paying for conditioned air that is often lost in these soaring spaces.
Finally, and significantly, your remodeler has to be aware of any code changes that may impact your project. For example, NC State Building Code now requires any window glazing that is less than 18 inches off of the floor be tempered glass. That often impacts large picture and custom windows that typically were installed to bring natural light into what once were soaring spaces. Knowing that these windows have to be switched out and preparing for the time and financial impact that has on a project is something that a professional experienced at these types of projects will know.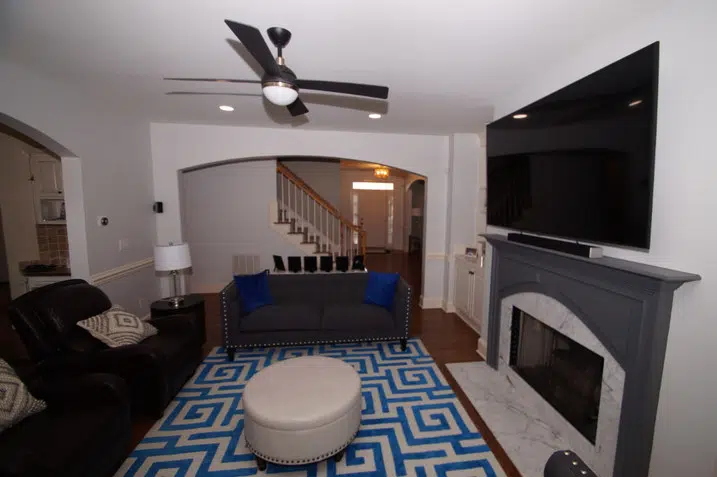 Despite the complexity, these are very doable projects if you hire the right professional, and floor over conversions make sense for many Charlotte homeowners who just need a few hundred extra square feet to transform the house they are living in now into a forever home. On some larger homes, the cost to build a two-story family room conversion will be less than the Realtor fee if the homeowners move, and take far less time than building an addition – making this a dramatic win-win project for everyone involved. So, if you think you could benefit from some extra living space in your current home, look up – the sky might really be the limit.
Read more about how we converted a two-story family room and foyer for one local family in our Idea Gallery.