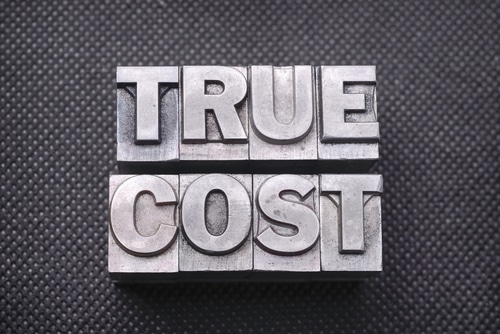 It costs what? The true cost of home remodeling
It may come as a surprise that many resources homeowners turn to for initial information about home remodeling projects don't paint a complete picture of the costs involved.
In life, perception rarely matches reality. This is perhaps nowhere more true than when it comes to Charlotte home remodeling projects. It may come as a surprise that many resources homeowners turn to for initial information about home remodeling projects don't paint a complete picture of the work – or the costs – involved.
For example, many people turn to the internet for their initial project pricing information. If you are looking at a site that specializes in home repairs and using it to gauge remodeling costs, your figures will be completely off. Here's why. Consider an average kitchen renovation project that one national home repair site typically lowballs by at least $9500. They quote projects based on refacing kitchen cabinets instead of replacing them. We rarely if ever recommend refacing cabinets, because cabinets that need refacing typically already are in poor condition or have a design that won't work with a new, improved layout. Refacing would literally be putting a fresh finish on a failing product or a poor design, which won't give you the quality and long-term results you desire. Other essential items quoted on this site – like flooring, countertops, fixtures and appliances – tend to be builder basic models. So, if you base your kitchen remodeling budget on costs like these and want any upgrades – such as tile flooring instead of vinyl – your initial estimate won't reflect the true costs involved.
Likewise, folks often will go to national chains, receive an installation quote, and think that represents the complete cost of their project. That might suffice if you are literally replacing one thing with a newer version – like a sink. However, if you are making any changes whatsoever, from rewiring to extending or replacing a water line or definitely reconfiguring space, none of those costs will be included in the scope of work – and probably cannot be handled by the crew that comes out to your home. By law these changes require a City/County Building Permit, which should be pulled by a Licensed, General Contractor.
Of course, relying on what you see on television for project costs is completely out of touch. That's because reality TV shows rely on donated products and labor – everything from interior and home design to landscaping and construction – and never mention hard costs and timing issues like engineering, inspections, product ordering times, demolition and more.
The key thing to remember is that in addition to the hidden costs these sites, shows and services ignore, the most essential element is left off – the knowledge and guidance of qualified, licensed professional remodeler These pros understand the intricacies and needs of your particular project. Every remodel is uniquely different because every home is different, so the experience and skill of the licensed general contractor adds great value to your project. They can quote you on the level of finishes you actually want, based on a design that meets your needs, with all the hidden pieces in place – whether that's upgrading an electrical panel, code changes that impact adjoining areas of your home, or all the behind the scenes project management and years of firsthand knowledge that comes with their experience.
Ultimately, we always recommend looking at a home remodeling project as an investment. You are spending your hard-earned money and your family's time on this project. Invest the necessary capital to ensure that it is planned and executed properly – it's the difference between enjoying your project or regretting your choices for years to come.