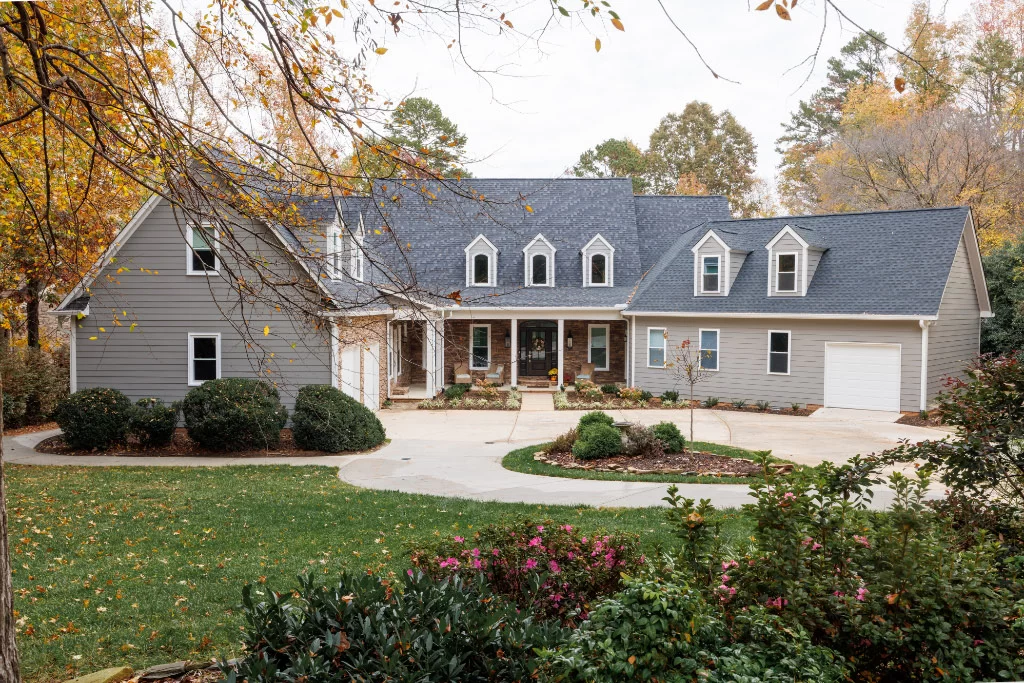 What should you include in an ADU?
Accessory Dwelling Units (ADUs) are the latest rage in Charlotte home additions – and across the country. But what exactly are these structures, and perhaps more importantly, what should you build into them if you are considering one for your own home remodeling project?
An ADU is defined as a secondary dwelling unit on a residential lot.
In Charlotte, these spaces are supposed to include both a bathroom and a kitchen space and be constructed for year-round use. These spaces have become increasingly popular as our family dynamics have changed. As the pandemic saw many people working from home, adult children moving back in with parents, or older parents moving in with grown children, the need for separate yet connected living spaces became apparent. While in the past, many ADUs were built as hobby areas – stereotypically called either man caves or she sheds – the need for a space that could house a family member for a considerable length of time or where one family member could get away from the rest to work quietly became more apparent. While times have, thankfully, changed, the need for these spaces has not diminished.
What makes a great ADU?
It depends on what you and your family need. These spaces are truly a blank canvas that can be designed around your needs and wants, so the first rule is to throw away the rules and build in what you want and need.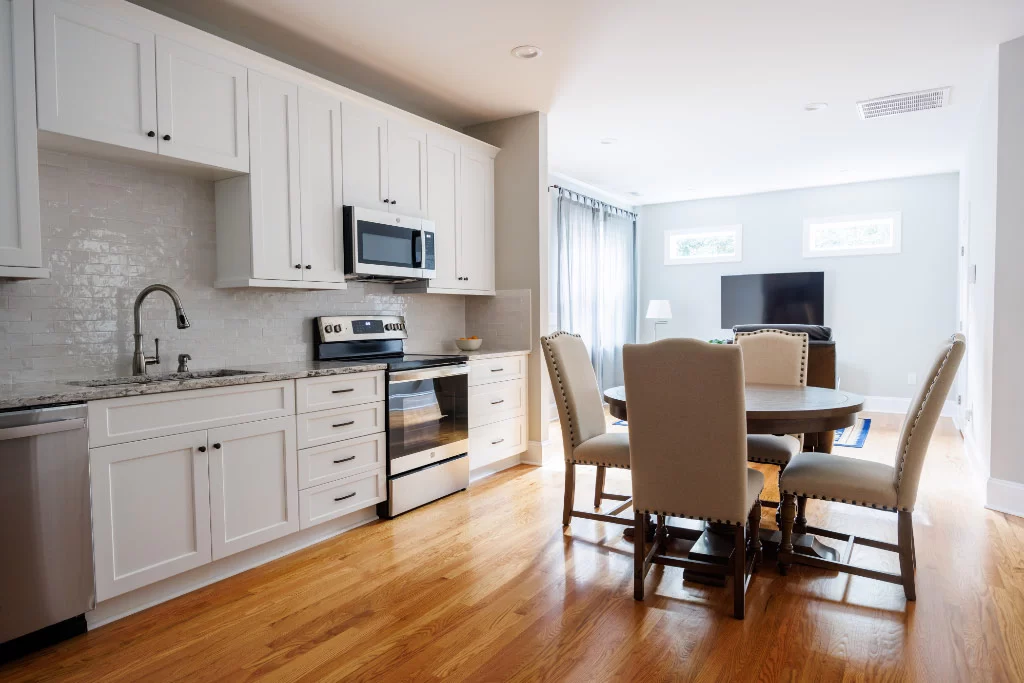 Where should you put an ADU?
This answer also can take many forms. Oftentimes, unfinished space above a garage, in a basement, a breezeway or even an attic can be transformed into an ADU. More commonly, it's a separate structure like a pool house, a detached garage or a similar building. The advantage of the former is that much of the structure (walls, floor and roof) is already in place, although you will have to add a separate egress to make them true ADUs and potentially additional HVAC systems. The advantage of the latter is that they are truly separate living spaces away from the main dwelling, but they generally will cost more to build since you are starting from scratch.
How will you use the ADU – and who will use it?
This is a critical question to ask, because function should drive the design of your space. Your needs will be far different for a home office that has to house client meetings than they will be for a connected suite for aging parents that prioritizes their safety. Likewise, a place for your college-age adult children will have far different requirements when it comes to comfort, technology and access.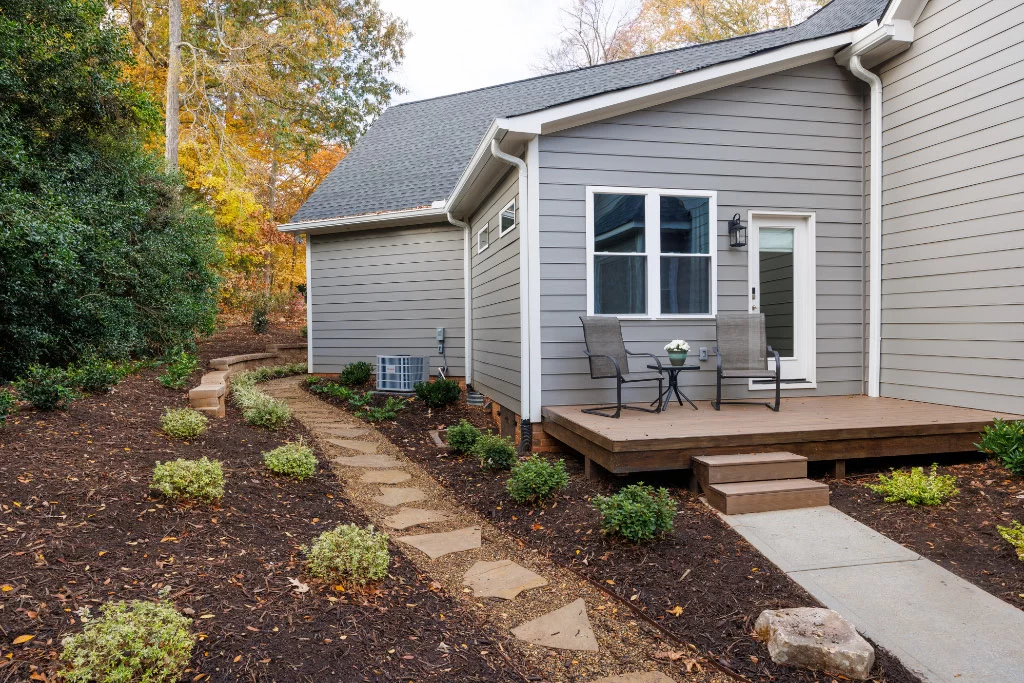 Plan for change.
One thing to keep in mind with an ADU is that its primary use can evolve over time. The space that makes sense now for your son who is about to graduate from college can be transformed in a few years into a home office or a rental space when he leaves, and then flex to house your own aging parent. For this reason, placement in the home or on your property that is accessible and accommodates differing levels of mobility is preferred.
Essentials are key.
When it comes to what you put inside the ADU, begin with the basics. At a minimum, you'll need a bathroom and a kitchen. You'll want a bedroom where the resident(s) can sleep, as well as some type of living area where they can work or unwind. In a studio office, those last two spaces can be combined through the use of some creative furnishings. Just because these are smaller spaces than a typical house doesn't mean that they need to lack any of the comforts of home. You can pack a fully featured kitchen into small space, stack a washer/dryer combo in what amounts to a tiny closet, and build a luxury bathroom in not much more square footage than a traditional secondary bath.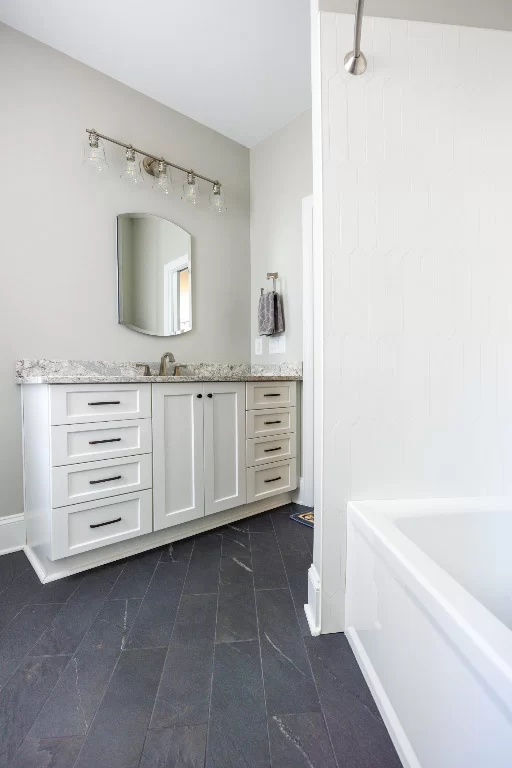 Luxuries are everything else.
Just because you start with the basics doesn't mean you have to stay there. Because these are smaller spaces, you might be able to afford a splurge on some finishes. Since you are dealing with fewer overall square feet, stepping up to higher-end countertops and cabinets, or wood and tile flooring, won't take as large a bite out of your overall budget.
Let your creativity shine.
If you've ever watched some of those TV shows on tiny homes, you are well versed in just how much you can do in a small space. Whether it's building a wine cellar underneath the stairs, putting a dog wash area in a laundry room, disguising a sleeping area into a banquette, or strategically building in a workspace for your favorite hobbies, the creativity of you and our design team are the only limits.
Storage is critical.
To make your ADU a true home for the people who live there, don't forget to build in ample storage. Whether aging parents are downsizing, adult children are preparing to launch, or renters are moving in, storing all the stuff that comes with life changes can be a challenge. Taking advantage of every square inch of unfinished space and planning for storage on the front end can make all the difference between feeling cozy and being cramped.
No matter what you envision for your ADU, talk with a professional, qualified remodeler who is well-versed in these spaces to ensure that it meets all the zoning, code and building requirements that must be followed as well as the design goals that you need it to embody.