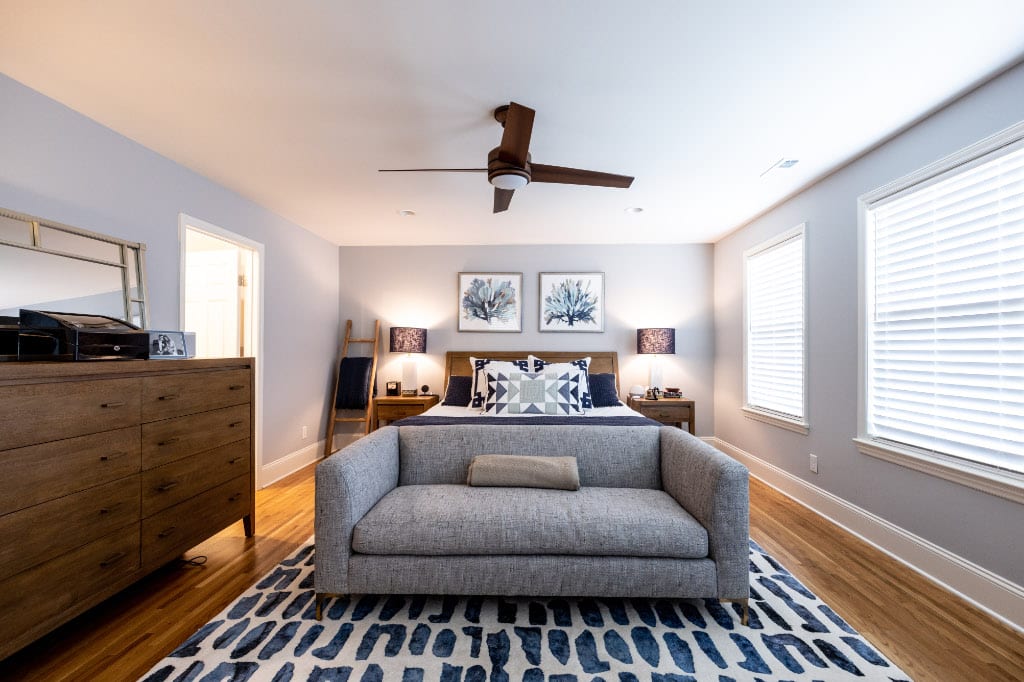 Can you say that? The evolution of master bedrooms into primary bedrooms
Real estate has recently made a push to update terminology, such as "master bedrooms" to "primary bedrooms"- and these aren't the only listing descriptions evolving.
There's really no contesting the fact that societal norms about what we should and should not say have changed dramatically in the past few years. We see it in movies and on television, we hear it from politicians and celebrities, and it's even apparent when we read Zoom call nametags and social media profiles. Yet one area in which terms have remained the same for decades is real estate.
There are many outdated and, when you stop and think about it, very politically incorrect, terms used in real estate descriptions and listings. Since some have sexist or racist connotations, there has been a recent (and justifiable) push to update terminology.
Master Bedroom vs. Primary Bedroom
Among the most egregious are the terms "master bedroom," "master bathroom," and "master suite." These descriptions of a home's primary bedroom and bathroom have been around for nearly a century, and few people in the industry really questioned where they originated from or the emotional impact they might be having on people of color. The term actually originated in a Sears Catalog in the 1920s, yet even today it evokes mental images of one of our nation's most horrific times. The terminology was challenged as recently as 1989, when the United States Department of Housing and Urban Development handed down a decision that the term "master bedroom" did not violate fair housing advertising standards.
While the ruling still stands, the industry has begun to call these main bedroom and bathroom spaces by more descriptive names – "primary bedroom" or "primary bathroom." Homeowner's suite, or the shortened owners suite, is another description you may see.
Jack-and-Jill or His-and-Hers vs. Dual
Other terms that have fallen into disfavor are his-and-hers or jack-and-jill. These terms were used to describe something that came in pairs, like double closets or sinks. The gender bias those terms implied – that a home would be occupied by a person and a spouse of the opposite gender – has given way to the reality of how families live today. That might mean a same-sex couple, a single homeowner, unrelated roommates of multiple genders, or multiple generations of a family living under the same roof. For this reason, the industry is moving to terms like dual sinks or double vanities to describe pairs of items.
Granny and Mother-in-Law Suites vs. Accessory Dwelling Units
Likewise, the use of relational space descriptions has fallen into disfavor, because they no longer accurately describe the inhabitants of space. A granny suite or a mother-in-law suite, for example, is just as apt to be occupied by a returning adult child or even a renter. For that reason, Accessory Dwelling Units (or ADUs) are a more appropriate description that describes exactly what the space actually is. Likewise, the term "bachelor pad," which often referred to a small condo, is just as likely to appeal to a grandma, so terms like "cozy" are replacing the former name.
There is also one admittedly self-serving reason why the industry is changing these naming systems. Overwhelmingly, younger homebuyers report that don't know what they mean. That's a problem for agents who are trying to attract buyers to their listings.
While the terminology is changing, there will be a lag, and buyers shouldn't be too quick to judge a company that is seemingly slow to adopt the new terms or that utilizes a combination of both old and new. One solid reason is that many buyers begin their home search online, and websites are optimized to target the existing names. Companies don't yet want to entirely back away from terms like "master on main" to describe a main floor primary bedroom suite, because potential buyers are not yet searching for that new term. The transition will happen as more buyers begin to search for terms that reflect a more realistic view of today's world.