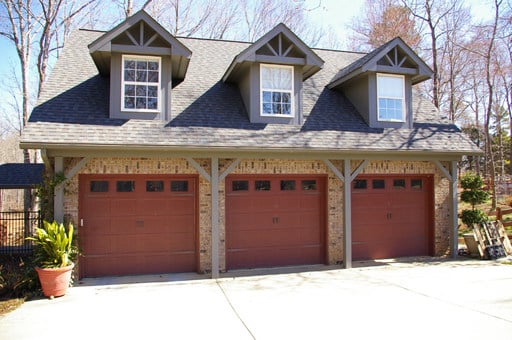 Mutigenerational home remodeling: Built for generations
Has COVID changed who's living under the same roof? Here's how to find more space with a multigenerational home remodel.
It probably doesn't come as a surprise to you that the pandemic has changed the way so many of us live, but it might surprise you that it's even changed who we live with. According to a new report from the National Association of Realtors, the number of homes purchased for multigenerational households rose to 15% between April and June 2020. That represents the highest number since NAR began tracking the trend in 2012 and was up 4% over the previous year.
That trend makes sense when you think about the ways in which we live today. Before, it was assumed that college students would live on campus. Due to the pandemic, most universities closed campuses and went to online classes, sending many students back home. Once employees realized they could, in many cases, work remotely, a wave of 20-somethings moved back in with their parents to consolidate expenses in uncertain times. Likewise, aging parents who might have spent a few more years on their own found themselves moving in with adult children sooner than expected. That was a move made possible by more adult children working from home and thus being able to be caretakers along with a fear of what could happen to older parents living on their own.
The results of this demographic shift have been that some families like these new living arrangements, but have aging homes that make them difficult to navigate. For these homeowners, we are seeing an uptick in Charlotte remodeling projects designed to make existing homes function well for multiple generations. At the same time, an escalation in home values and a shortage in homes on the market makes investing in your current home more attractive.
So what type of remodeling projects are families tackling to make multigenerational living arrangements work? Sometimes, relatively small changes are required – such as making bathrooms more accessible for aging parents, adding a shower to an existing powder room, increasing storage space now that there are more people using the home, and soundproofing walls to create functional home offices out of extra bedrooms, dining rooms, or even sunrooms.
To find more space within the existing walls of their home, many Charlotte homeowners are flooring over two-story family rooms and using that extra space to create mini-apartments, complete with a bedroom, bathroom and office /study. Of course, unfinished attic or basement space is an easy option, as finishing these areas provides ample needed living or workspace. Another option is to tap space above a garage and turn that into a studio perfect for college-age or older adult children. These spaces often have their own entrances and are away from the rest of the house, giving residents needed privacy with all the comforts of home.
If expanding a home's footprint is possible, a popular addition for aging parents is an in-law suite with a garage addition. This gives you the ability to create a large space and build exactly what you need into it, such as an accessible bathroom, a small kitchenette, or any specialized space needed to suit their needs.
Don't forget outdoor living spaces. Whether it's adding a patio or deck, building a new screened porch or turning an existing one into a sunroom, adding outdoor living space makes your entire home live larger and gives everyone space to spread out.
Not certain what your home needs to make it work for multiple generations? Reach out to a licensed, professional general contractor with expertise in this area (like us!) to explore the possibilities.