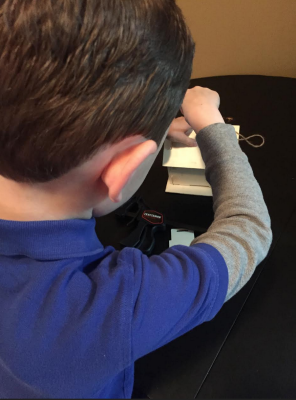 If you have children, you know firsthand how much they love to help and how they can be all-to-eager to tackle projects that are far beyond their years and skill level. One national company has found a great way to build children's interest in construction while they are having fun. And best of all – it's free!
The Home Depot, which long has sponsored free workshops for do-it-yourselfers of all ages and experience levels, offers kids' workshops on the first Saturday of every month. These fun-filled activities are designed to teach children basic building skills, acquaint them with simple tools, and encourage them to create. In March, for example, participants will build a pair of bookends decked out with sports or flower stickers. Past workshops have featured everything from building their own toolboxes to creating soapbox derby cars.
When they are finished, kids can keep their projects – and their aprons – and receive a certification of accomplishment. Best of all, they are building an interest in creating things with their own hands and feeling the satisfaction that comes from a job well done.
Workshops are offered on Saturday mornings. They have a limited number of openings at each store and are offered on a first-come, first-served basis. Online registration is encouraged, but not required. (And by the way – Home Depot also offer free DIY workshops for parents as well. Visit their website to learn more.)