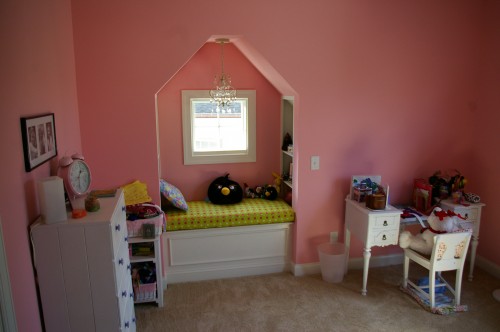 Design mavens say one of the top 10 trends for 2013 is fun. That's coming across in home interiors in bright wall colors, quirky accessories and very individualistic styles. There are many ways you can add your own stamp to your home when you are embarking on a renovation project. Some are mild, some are wild, but they all share the same spark of creativity that transforms a structure from a house into your family's home. Here are some of our favorite fun projects. We hope they prove to be a source of inspiration for you!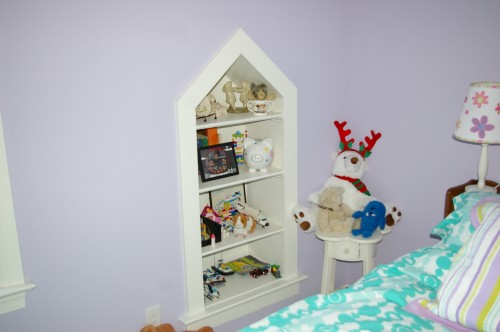 The angled roof on one family's home created four small, sealed-off storage areas in an upstairs bonus room. While the areas were far too small to allow an adult to comfortably walk around, they were the perfect size for children. By sheetrocking the spaces and adding doors, we created imaginative play areas that made staying at home feel more like an adventure for the little ones.
Kids aren't the only ones who benefit from unique "found" spaces. The backs of staircases are other areas that are often overlooked for their unique potential. We cut out, then sheetrocked and finished one such space to provide the family dog with a room that was all his own. Other dog owners have asked us to create special places for their best friends in existing rooms. In one laundry room, we created folding shelves. This gave the homeowners ample space to handle daily choirs, but when folded, left them with plentiful room for crates and dog beds.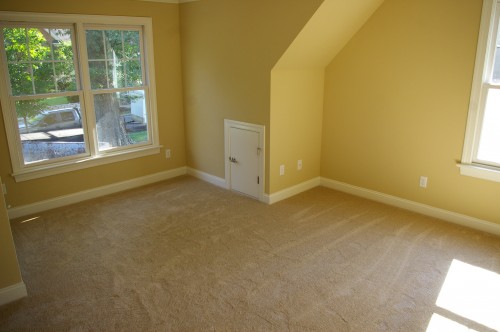 Occasionally animals need some extra help – or their owners want the extra sense of security that comes with knowing that their pet is the only animal that can enter their home. To that end, we created an electronic doggie door with a ramp for one family's furry friend. We first cut through the brick-sided home and redid the framing to support the new structure. The dog then wore a special collar with a sensor that opened the door when he approached and closed it after he went through.
Don't let the family cat feel left out! A simple but surefire way to brighten your cat's day is to install a window shelf that is wide enough to comfortably accommodate your pet. Add a birdfeeder on the other side of the glass to give your favorite feline hours of enjoyment. Have more quirky taste in pets? We created a chicken run for one family that kept their feathered friends safe from predators but allowed them to run free during the day.
You don't necessarily need to go hog wild to add fun to your home. You can express your personality through quirky wallpapers and bold paint colors that are easy to remove or paint over if your tastes change. Whimsical lighting and plumbing fixtures are slightly more permanent, but offer another relatively low-commitment way to add your unique signature to your home.