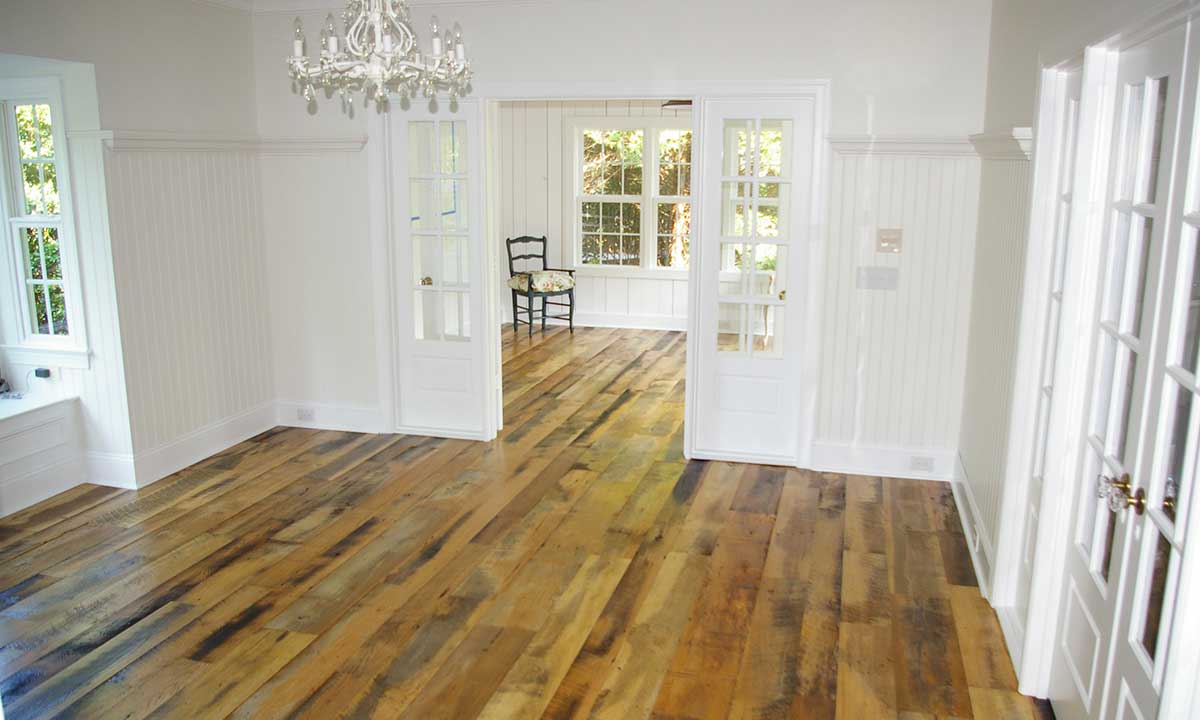 Winning the pollen battle: Screen porch to sunroom conversion
Screen porch to sunroom conversions allow you take back your view of the outdoors, boost your home's value, and give you some additional living space.
It's that time of year again, when the yellow-green funk we know as pollen takes over every inch of our Charlotte yards and makes the great outdoors the place we least want to be. However, there's a cost-effective Charlotte home remodeling project that will allow you take back your view of the outdoors, boost your home's value, and give you some additional living space – which is even more critical in these days when we find ourselves at home much more than we ever anticipated.
Converting a screen porch into a year-round sunroom is a cost-effective way to add heated and cooled square footage to your home – and reclaim a space from invading waves of spring pollen. Since the ceiling, floor and walls are already in place, it's generally a far less expensive alternative than building new square footage from scratch. The existing screened porch structure will determine the cost to convert to meet current building codes. A qualified professional remodeler can work with you (and a building engineer as required) to make any necessary structural adaptations to your existing space. Leveling floors, raising ceilings and shoring up the foundation are things that might have to be done, depending on the condition of your existing space and building code requirements. (You can learn more about these types of projects in our Idea Gallery.)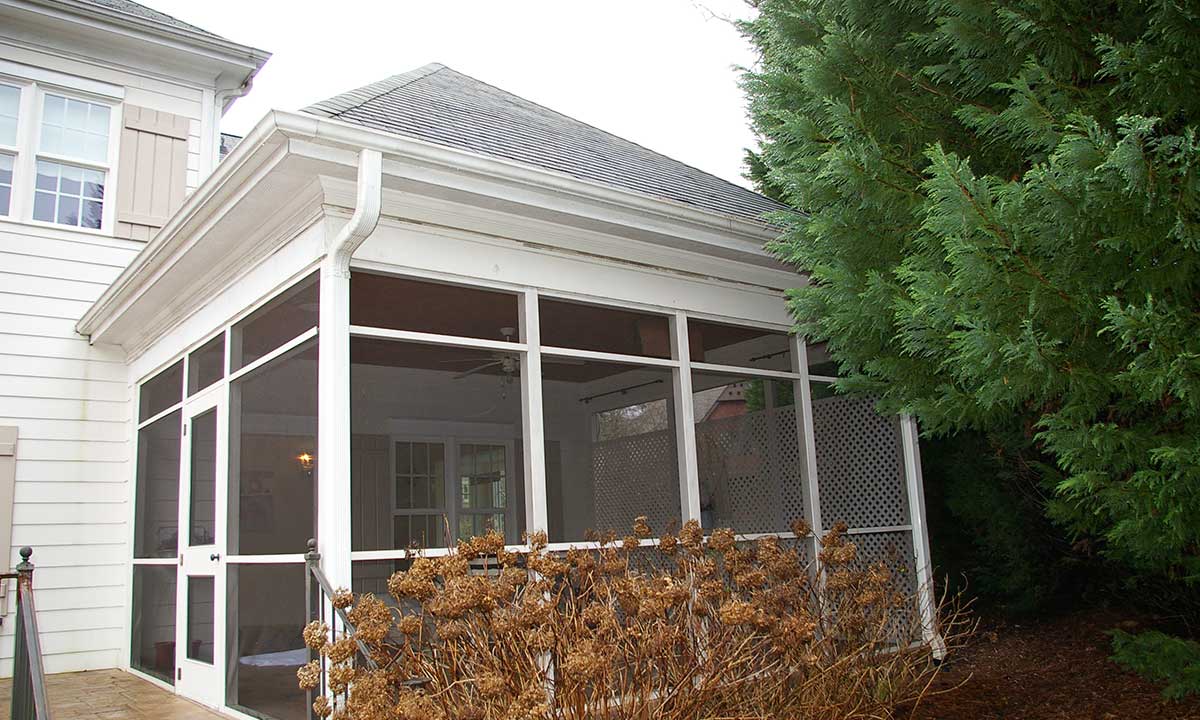 Once structural concerns are addressed, the sky is literally the limit on how you finish and use the space. Since it's now an interior room, vinyl planks or porcelain tiles become great flooring options. Skylights, large windows and unique ceiling treatments add character to the space, while finishing it out with ceiling fans, proper ambient and task lighting, and creative interior design is the norm. How can you use the space? We've seen clients turn their sunrooms into home offices or home classrooms in the wake of COVID-19, as more members of the family find themselves trying to function from home. Breakfast areas, retreats, playrooms and more are all long-term options, while many use the space as extra living area off the kitchen where family and friends are likely to gather. Extra entertaining space also tops the list of uses for this valuable square footage.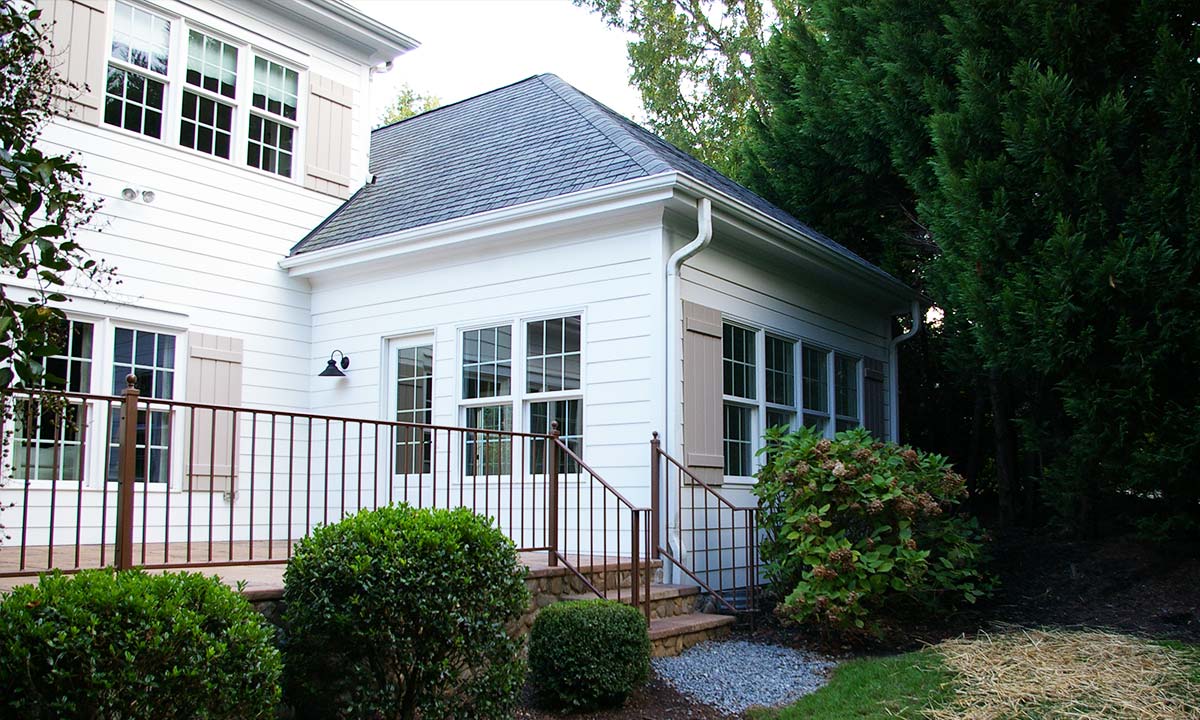 You can reap nearly the same rewards converting a deck or patio into a sunroom, although usually in these cases not all the walls and roof are already in place, and the foundation might require additional engineering to function as needed. However, in most cases this is still less expensive than building a completely new addition from scratch, since at least some of the components are in position.
Regardless of where you start from, when you finish a sunroom addition, you are gaining valuable square footage toward your home's resale value and valuable
year-round living space to enjoy with your family today – and well into the future.
Interested in converting your screen porch into a sunroom? Contact us today and let's set up a virtual appointment to discuss it.