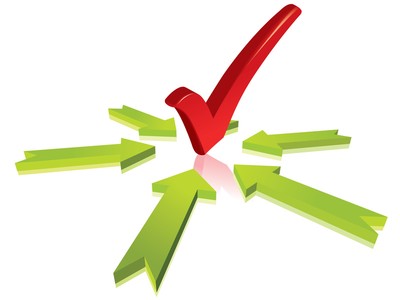 When it comes to home renovations, there's no doubt that single is definitely best – at least as it applies to your contractor. But before you start checking your contractor's hand for a wedding band, you should be aware that the single we're talking about refers to a very particular singularity – a single point of accountability.
A home renovation or new construction project can be a massive undertaking involving countless professionals and skilled tradespeople who will work together for what may be an extended period of time. Throughout the course of your project, you may be dealing with residential designers, kitchen and bath designers, landscape architects and structural engineers who all have differing ideas about what needs to be done and how their vision should be interpreted. In addition, there will doubtless be carpenters, electricians, plumbers, painters and other tradespeople all working to complete their own portion of the project – oftentimes without giving much thought to the bigger picture.
That's why it's essential that you select a qualified, professional contractor to orchestrate and organize the various pieces of your project. The benefits of having a single, experienced person (or firm) who takes responsibility for spearheading your project cannot be overstated. He or she can guide you through the process – always keeping your interests, priorities and budget in mind – and make certain that the plan that evolves meshes with what your family needs. Building upon their own experience, they'll be able to offer constructive suggestions about things that have worked for them in the past and to help eliminate some of the "extras" that might not be worth doing. Since they have their eye on the overall project, they can guide each of the professionals involved in exactly what they need to do and when they need to accomplish it– both to efficiently complete their own tasks and not to hinder anyone else's work.
In a kitchen renovation for example, they'll make certain that each of the components – from custom cabinetry to countertops, appliances, tile and plumbing fixtures – are ordered when they should be, delivered when they need to be, that the correct tradespeople are there to install them, and that any steps that needed to be completed first (such as running a gas line for a cooktop) were accomplished. By moving the project along in an efficient manner and eliminating the need to do double work, a professional contractor who has been given the authority to coordinate your project can ensure that it is completed on time. And since time is money when it comes to tradespeople, that can make a world of difference in whether  your project is also completed on budget.