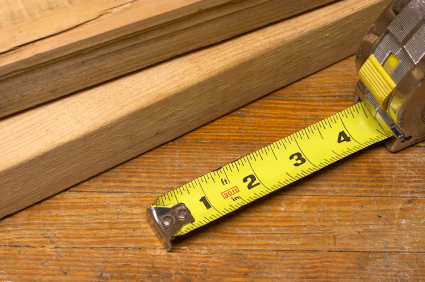 As buyers tastes are changing and the resale market gets increasingly competitive, there are some many improvements that make sense while returning dollars to homeowners – and some that don't.
Here are what we see as the best and worst home improvements to make now:
The best home improvements to make now
Kitchens and master baths
Improvements in these key resale areas consistently garner a high rate of return. One note of caution, any renovation that is not well thought out or poorly constructed is not going to pay. In today's highly competitive market, substandard quality and design will stick out like a sore thumb. At the same time, don't feel locked into tradition. Many homeowners are converting unused garden tubs into larger walk-in showers – a no-no in the past now made practical due to a booming aging in place market.
Removing a wall(s) to join spaces or maximize space
This may be very simple or involve structural issues, but an experienced, licensed remodeling contractor can turn two small rooms into a great family room or expand a small kitchen, bedroom or bathroom to improve its functionality. You'd be amazed at what a large difference this relatively minor change can make.
Conversions of walk-in attics to extra living space
This project makes sense because you already have a roof above and a foundation below this space, so even if you do have to modify the area structurally, you're still realizing a savings over building from scratch. As roof pitch has increased, it's not uncommon to be able to reclaim 1,000 square feet up there; what to do with that windfall leads to #4:
Home offices
Twin trends of increased connectivity and corporate office downsizing have seen more people working from home at least part of the time. While a basic den used to suffice, it's now not uncommon to see two home offices, one for each spouse. Untapped attic space is a cost-effective place to put these connected and functional areas.  If possible, plan this space so it can be multi-functional. Being able to function as a bedroom or bonus room will provide enticing options for future buyers.
Adding an extra room with a bath
Adding a bedroom along with a connected or adjoining bath makes all the difference.  Why? Because it gives future buyers added flexibility – it can be used as a bedroom for family members or guests, a home office that can accommodate visitors, a playroom or more.
Outdoor Living Spaces
Any expansion that better utilizes outdoor space, such as porches, lanais and grilling areas, is effective because it adds living space without adding structural costs. Cost-conscious consumers also want the ability to entertain family and friends at home, making this an ideal project.
Adding Granite
Thanks to its popularity, the price of this durable and beautiful surface material has decreased while the colors, styles and options have increased dramatically.  (Read Six Misconceptions About Granite to learn more.)
Enlarged Garage
While a two-car garage used to be the norm, more buyers are looking for space for three. It makes sense when you consider the space needs of teenage drivers, multiple family cars, small boats, jet skis, lawn mowers, lawn tractors, golf carts, and all that "stuff" that accumulates.  If you plan to live in the house for several years and benefit from the addition in the meantime, it may well be worth the investment.  Also consider adding living space above a new garage, which can have multiple uses – a man cave, office, playroom, arts and crafts room, etc. – and makes the project more cost effective, since you already have a foundation and roof planned for the garage addition.
The worst home improvements to make now
Here are some projects that we generally advise against in our area:
Extensive, Single-Purpose Home Theaters
As technology changes at an ever-increasing pace, these areas may not be as practical as they once were. In just the past few years, flat screens have gone from a novelty to a standard, and new introductions like 3-D TV are making the technology behind spaces that are just a few years old obsolete. Heavily automated areas can be costly to maintain and upgrade unless you are working with a forward-thinking provider.
Under-improvements
Particularly in kitchens and master baths, you want to keep up with the level of quality and finish exhibited in comparable homes and not sacrifice the return on your enjoyment and investment to save a few pennies. We recommend that clients opt for tile or natural stone over vinyl floors; take out preformed shower stalls and tubs and replace with enamel tubs and tile surrounds; consider raising standard counter surface heights; and skip solid surfaces other than granite that are more expensive and outside the mainstream.
Do-it-yourself projects
While tackling a project yourself can bring a great deal of satisfaction, be aware that projects that don't look professionally done will standout to savvy buyers.  If poorly executed, such projects can negatively impact your property's saleability and even negate the savings you gained by doing it yourself.  Additionally, not pulling the necessary Building Permits for electrical, plumbing or mechanical or not having proper inspections done throughout the project could prove costly. Failure to do so could subject your DIY project to financial penalties from the local Residential Code Enforcement Department or even jeopardize a future sale if construction is not compliant with local Building Standards and/or permits were not filed.  (Read our Whether Permitting article to learn more.)
No matter which project you're considering, remember to take into account how long you'll remain in your home and how much better it can make your life as you weigh its value.