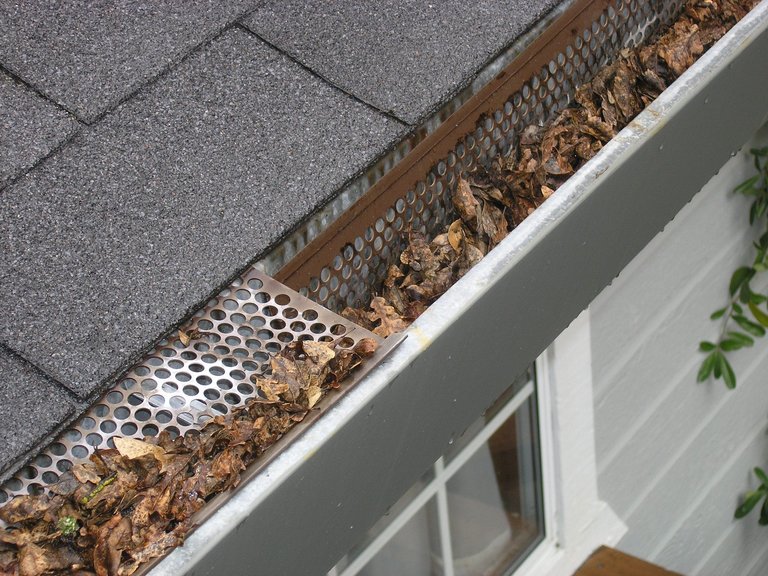 Winter maintenance procrastination solved
There are some winter maintenance projects that you can look for around your home now that will save you both time and money in the long run if you tackle today.
We all put things off; it's simply human nature. Sometimes, we have exceptionally good reasons for deferring home maintenance problems in Charlotte, Marvin, Waxhaw, Weddington, Wesley Chapel, Fort Mill and other surrounding communities. With all the rain we've had, it's been challenging to say the least to tackle many exterior maintenance projects. Now that the rain has abated (somewhat) and warmer temperatures are on the way, don't let what may have begun as minor annoyances become major issues. There are some things that you can look for around your home now that will save you both time and money in the long run if you tackle today.
First, take a good, hard look at your home's exterior. Oftentimes in winter months we are so frantic to come in from the elements that we don't take the time to truly assess our property. Are there tree branches that obviously need pruned away from the house? Are there gutters that are coming away from the roofline? Is paint chipping away? Taking a holistic look at your home can help you prioritize what should be done first, and what can wait until later.
Next, look up. In winter wind and rain, it's not common to lose a damaged shingle or two. If you notice any missing shingles, any cracks in shingles, or any areas that appear to be buckling, it's time to call a qualified roofer to do some repairs. It's also the ideal opportunity to make certain that flashing around skylights and/or chimneys is in good shape as well. A few simple repairs done now can prevent a literal flood of water damage later in the season.
Then, look down at your deck. Boards tend to pull up on aging decks, which could cause a tripping hazard for families and friends. Rotting wood could cause an even larger hazard, if handrails pull away from decking or stairs. Take the time to make certain that your deck is in good shape, replace any rotted boards, and secure any loose ones to ensure that you are ready for the season. It's also a great time for a fresh coat of paint/sealant to make it look brand new.
Heading inside, check doors and windows for leaks (both water and air). Removing and replacing dried out caulk is a simple change that can make a major difference in your air conditioning bill in a few months. Now is also the time to address any telltale signs of water damage, like discolored paint or wood rot around window and door frames.
Daylight Savings Time can be a reminder to change air filters more frequently, since pollen season has begun. Test and check batteries in your smoke and carbon monoxide detectors, and check water filters, too.
Now is also the perfect time to get your AC unit serviced before you turn it on for the season. A simple cleaning and check up from a reputable firm can help prevent costly problems down the road – and save you from sweating this summer – which is the ultimate goal of all of these spring maintenance projects.