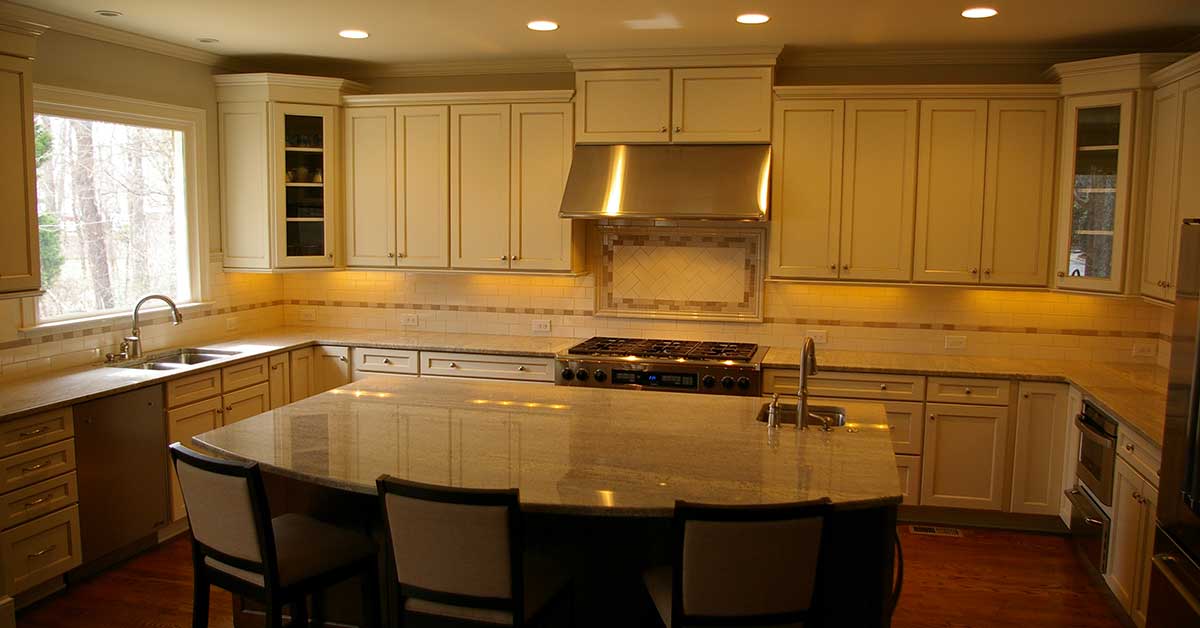 How small is too small? 7 Questions to Ask.
Two of the latest crazes in the custom home world: small kitchen design and tiny houses.
In fact, as I'm writing this, I'm watching a TV show that is showing a family of four happily moving into a 200-square-foot home built on wheels. While many of us can appreciate the motives behind these moves – valuing time, family and experiences over material possessions – most of us probably can't imagine living in such a tiny space. The truth is that whether your family is just starting out or if you are considering downsizing as you age, there really is such a thing as too small. Here are a few things we tell our clients to consider when they are contemplating building or remodeling a smaller kitchen or house:
Do you have children – or do you plan on having them?
One of the most amazing things about little people is the huge amount of stuff – and space – they require. Infants need everything from cribs and bouncy seats to high chairs and walkers. They need blankets to spread out on open floors for tummy time, wide-open walkways once they achieve mobility and plenty of kitchen space when they reach school age. As they get older, toys and then sports equipment multiplies, and they begin to need their own private space. Make sure you plan adequate room for your children to grow and space to store their stuff while they do so. (Grandparents: If your children live nearby and you are planning on sharing any babysitting duties, this may apply to you, as well!)
Do you work from home?
Many folks have an idealized vision of working from home at the kitchen counter with their favorite coffee mug in hand and life quietly and orderly unfolding around them. While that might work sometimes for some people, the reality is that in an active household, you need a private area where you can work. You also need a space that can accommodate whatever technology you need and room to spread out your work – and to store it safely away when you are off the clock.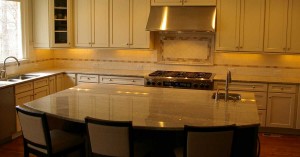 Do you like to entertain in the kitchen?
One of the biggest frustrations we hear from remodeling clients is that they lack open and unobstructed space to entertain when family and friends come over. If you entertain often – for work or for pleasure – this open space is a necessity, especially in the kitchen. If you have a large family that tends to congregate at your home during the holiday, the lack of ample entertaining space can quickly cause angst.
How often do you have visitors – and for how long?
If you have infrequent overnight visitors, you might be able to get away with a home office that doubles as a guest room. If you have a large family or family that likes to visit, having ample space to accommodate and cook for them may be a larger priority.
How attached are you to stuff?
This requires an honest assessment of your personality and your current home. Are you a person who has to throw out or give away one item when another walks in your front door – or are your closets stuffed with stacks of treasured items? When thinking about this question, go beyond the clutter to consider the largest items in your home. Do you require a king-sized bed to sleep because kids or pets tend to climb in with you? If so, a smaller master bedroom is not going to be a viable option. Do you have oversized cooking pots and multiple kitchen appliances that are normally stored in ample kitchen cabinets? Do you have an heirloom china cabinet and matching buffet in the dining room that are simply too large to fit in an informal dining or breakfast area? Give serious consideration to the items you love and make certain that there is space to accommodate them in your plans.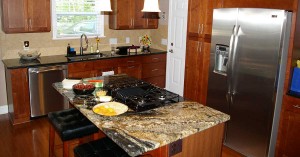 How organized are you?
This goes far beyond having "stuff" to honestly considering how you and your family actually live in your home. One thing many folks fail to consider is that a smaller space requires a proportionally greater investment of time and energy to keep organized. In a large home, you can quite literally shove the clutter into one room or closet and close the door; that option isn't available when space is at a premium. So if you tend toward messiness, give yourself space to hide it.
Which spaces are most important to you?
This answer may be different for every member of your family, which is why it is vital that you ask this question. While it makes sense to eliminate spaces that your family doesn't need – like a formal dining room if you don't entertain or separate living and family rooms if your family tends to congregate around an open kitchen – you shouldn't have to sacrifice the spaces that mean the most to you. If you value a spa-like master bath, a man cave where you can unwind with friends, or a private home office that allows you to function at your best, you shouldn't have to forego it. There are always other areas where an experienced licensed general contractor can reduce square footage to meet your overall goals.
Ultimately, downsizing – or starting off small – is a choice that you and your family need to make for yourselves. Just be certain that you enter into the decision with your priorities and lifestyle in mind and don't sacrifice the things you need to make your home function for you.