That's soooo 2009! How to avoid a dated remodel
White cabinets whose glaze has yellowed over time. Boring solid-color, solid-surface countertops. Once-trendy gadgets whose time has passed. These are just a few of the design choices that once were thought to be cutting-edge, yet now have many frustrated homeowners mulling renovations. As you are considering your own remodel, how can you ensure that the choices you make today won't be soooo 2010 in just a few years?
Choose timeless classics
Natural materials like granite and slate and neutral palettes that can be updated with simple splashes of color will always outlast the trend of the moment. Think about the beautiful spaces of homes that have endured and then ask yourself if you really think you'll still want to live with that orange laundry room floor or blue washer and dryer in five years.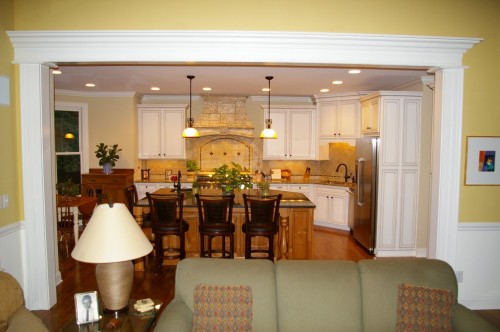 Bigger is better
At least it is when you're talking about the open, flowing feeling that you get from a space that doesn't feel squished in. When you're renovating a kitchen, consider opening up walls so that the living and prep spaces flow and feel less compartmentalized, which always makes a space feel dated.
Resist impractical trends
Pot fillers – faucets that extend out over a cook top, ostensibly to fill large pasta pots – were all the rage a few years back. Many homeowners questioned whether having adjacent plumbing lines and heating elements made sense and how practical these gadgets ultimately were. (After all, you still need to carry a now very heavy pot of water off the stove to drain it.) Today, they are a trend whose utility has passed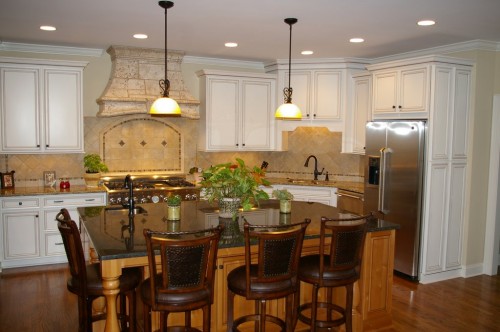 Don't feel locked in by tradition
Conventional wisdom and many Realtors will tell you that you need certain things – like a separate shower and a Jacuzzi tub in the master bath. But do you? It depends on your – and your future buyers' – lifestyles. How often do you really take a bath? If your answer is rarely, you may be able to jettison the tub and replace it with a huge state-of-the-art shower that will appeal to buyers like aging baby boomers. Keep a bathtub in a secondary bedroom to appeal to buyers with young children, and you'll be fine.
Think outside of the box
Come to your Design/Build professional with your "wish" list as well as your likes and dislikes and then give them the freedom to draw from their expertise to design the best, most functional space for you. Surprisingly, pre-conceived drawn plans provided by a homeowner can sometimes limit a project's success. That's because client's drawings can actually be taken too literally when competing companies that are primarily focused on price quote exactly what they see rather than what your renovation could be. They may be afraid to address (or worse yet, might not even notice) limitations in the plan for fear of losing a potential client. In contrast, a true professional Design/Build Contractor will either provide their own plan or take your drawing,  consider the big picture based on all the details that you have provided and then make recommendations that will result in the most functional and beautiful project….so let them do the best job they can for you! Just be cautious about giving drawings to someone who may not "Think outside of the Box."
In the end, carefully considering every aspect of your renovation and how it will both stand the test of time and serve your family over the long run will help you avoid mistakes that will date your new space.