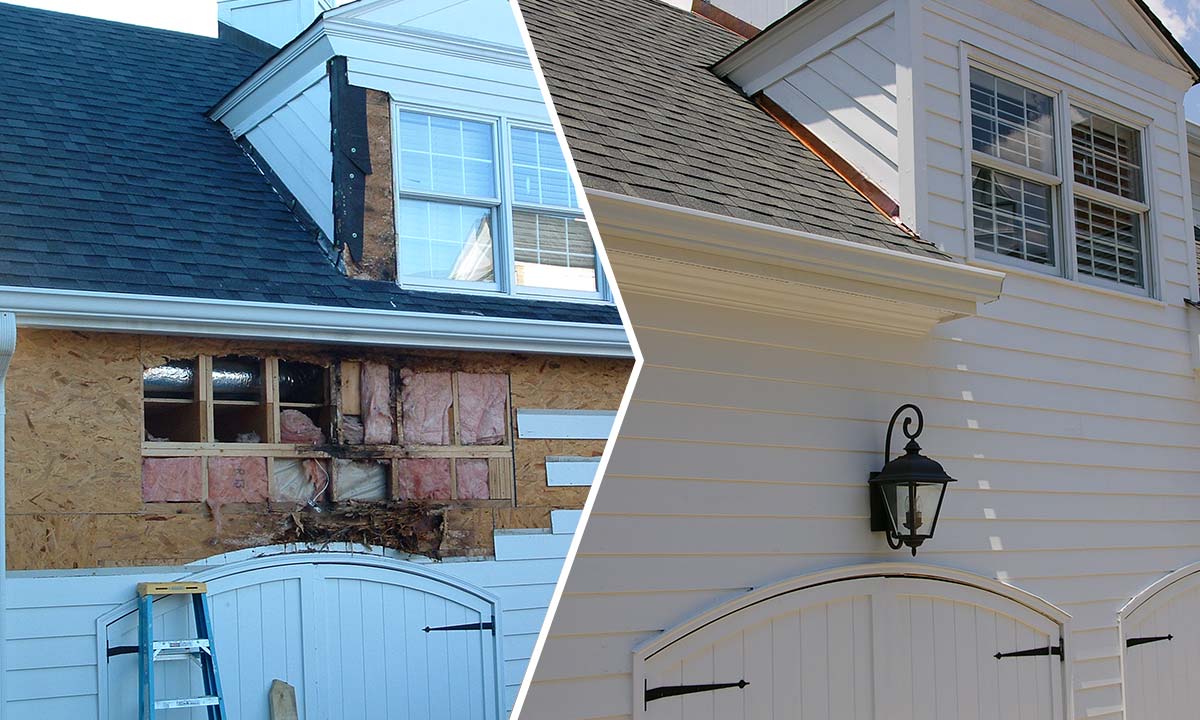 Home repairs done right
Sure, it's tempting to break out your ladder and hammer when you're looking at what appears to be a minor home repair – but there could be much more happening beneath the surface than meets the eye. Whether it's a minor inconvenience, an aesthetic issue, or a potentially dangerous structural challenge, you can rest assured that Palmer Custom Builders is a Charlotte home repair contractor that can permanently address the issues behind any level of home repair project.
Here are a few common home repairs that are better left to professionals: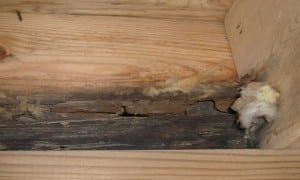 Structural Repairs – Band Sills. You may notice a rotted board just behind your porch floor; should you replace it yourself? Band sill repairs are among the most complex of home repairs. Band sills are boards that sit on top of the foundation and on which the rest of your home's framing rests. To replace them properly, you have to brace the rest of the structure – potentially even jacking up sections of your home. A true professional also will address the underlying water issue that caused the damage.
Roofing & Chimney Repairs. This can be a weighty issue – quite literally. If improperly repaired, roofs will leak, which if left undetected, can cause major structural issues. Chimneys are tied in to the structure of your home as well, so damage to them can run much deeper than you suspect.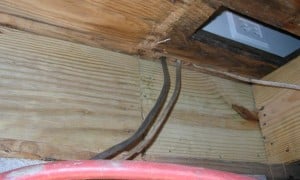 Leaking Dormers.  You may have noticed water stains appearing inside an unfinished attic or on the wall or floor of a finished room. This telltale sign often signals a leaking dormer. The reasons for the leak can run the gamut from minor repairs such as dried out caulk that needs to be replaced to potentially major issues such as improperly installed windows, a lack of flashing or a rotted window and/or trim. Have a professional diagnose the problem to make certain any underlying issues are addressed.
Front Porches – Trim Surround and Rotten Columns. Water damage can be a major issue in these areas as well – and it goes far beyond aesthetics. Damage to trim translates into doors and windows that fail to keep out the elements. If your columns are structural, you'll want a qualified home repair contractor to make repairs to ensure that no further damage is caused.
Front Doors. These highly visible elements contribute to your home's curb appeal. Let a professional replace your existing door with a secure, energy-efficient and low-maintenance model that looks great and functions well.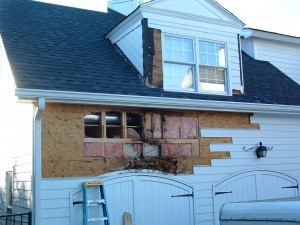 Rotten Fascias. Fascias are the boards that cover the ends of rafters – they sit under your roof eaves and behind your gutters. When your gutters clog, overflow or leak, fascias take the brunt of the abuse. This is bad because they help support your gutters, which channel water away from your foundation. They also help keep critters out of your attic. While it is possible for homeowners who are well-versed in home repairs to replace these on their own, the height and angle makes it challenging. There is also the potential that an errantly placed board will allow water to leak into your roof structure.
Siding repairs. Over time, wood or masonite siding that has been neglected or exposed to the elements will absorb water. Improper initial installation, age, or a lack of flashing above or around the windows also will cause siding to rot. Using proper flashing, the right caulking, and a quality paint or stain is critical to the longevity of your home's veneer (the exterior material that covers your home). Keeping the siding dry and in good condition will also prevent termite and ant infestation, which can be quite costly to repair.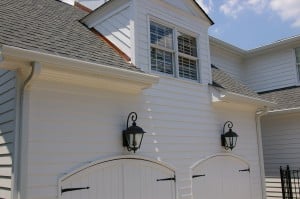 Window Sill Repairs. Window sills are the horizontal pieces that sit below a window. If not properly replaced, these could cause your windows to be misaligned, in turn facilitating more water damage.
Brick Molding. The trim that surrounds your windows is called brick molding. Once it is compromised by water absorption because of poor quality caulk, a lack of caulking or paint, or improper window installation, it eventually will rot out the sides of window jams, harming your energy efficiency and allowing water damage to progress.
When in doubt, it's best to leave the job to a qualified professional, and allow us to cross a few items off your already jammed to-do list!