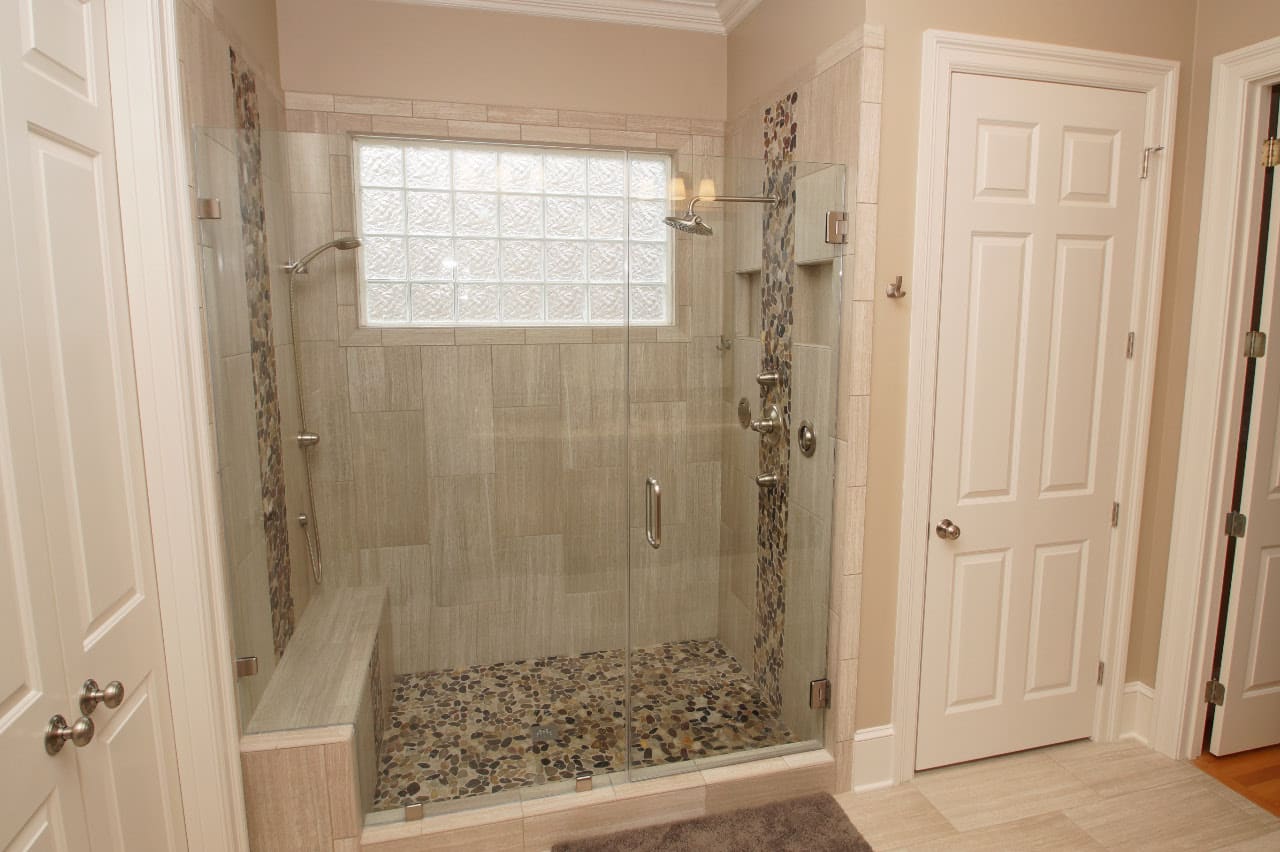 Beauty in master bathroom organization
Pro tip: Don't neglect master bathroom organization when planning your spa-like bathroom.
One of the things that often frustrates homeowners is not having a place for the things they use every day. Perhaps nowhere is this more the case than in the master bathroom. This room that is supposed to be a calming retreat and an escape from worries all too often can be the cause of daily frustrations when you don't feel as if you have the space – or an easily accessible place – for the things you use each morning or evening.
Because of that, one of the things we at Palmer Custom Builders try to build into every master bathroom remodel we tackle is organization. We begin by exploring how our homeowners plan to use the space. While we often take it for granted, almost everyone's daily routine is different. Some couples have to get ready for their days at the same time, and can struggle with effectively sharing a space. Others may work evenings or weekends and don't want to interrupt each other's sleeping patterns. Some need just a few basics to get by, while others require copious amounts of space for hair products, makeup, medications and more. Once we understand typical daily routines and storage needs, we can effectively design and plan for them.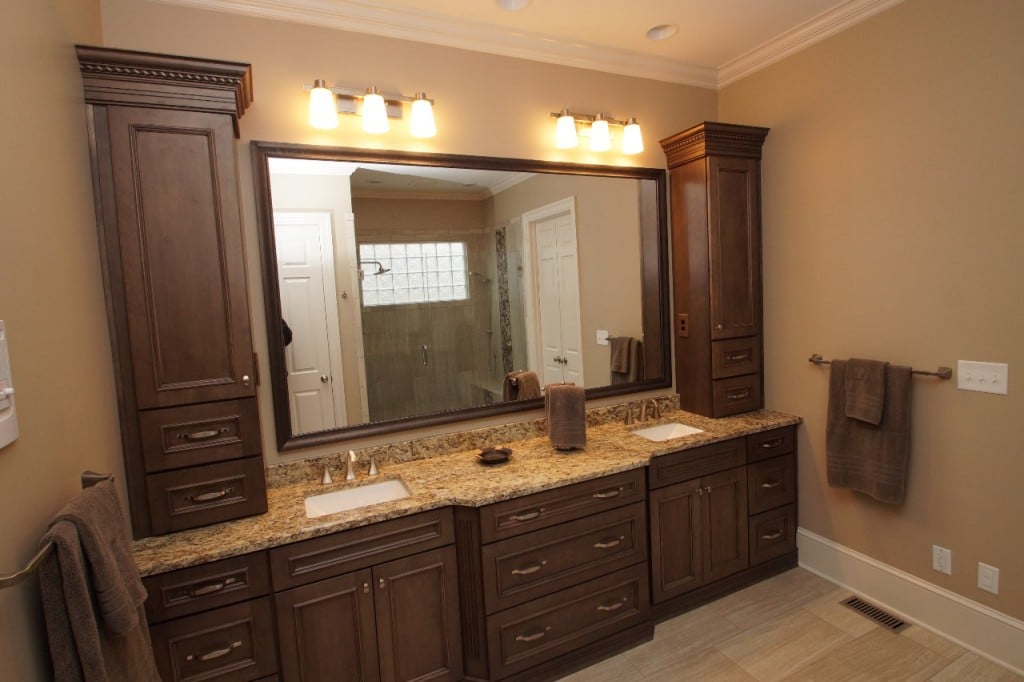 We do so by designing linen cabinets sized for real life, building niches and shelves for personal care products into the walls of showers, planning bright and functional vanity and shower lighting, and leaving ample space for seating near vanities when needed.
Another way we love to add organization is by building strategic storage into cabinets. The good news is that bathroom cabinets now feature many of the same space maximizing options that first appeared in kitchens. (When you think about it, there's not much difference between kitchen and bathroom cabinets other than the rooms in which they are placed.) Today's bathrooms feature base cabinets that are taller, pullout shelves that maximize storage space so you no longer have to bend down and reach into a dark cabinet to find the single item you need. Some top drawers from manufacturers like Rev-A-Shelf feature stainless steel and polycarbonate bins of varying sizes. These are ideal for storing the myriad small things – think Q-tips, cotton balls, makeup brushes, etc. – that accumulate in bathrooms and never seem to have a place to live. Plus, since they are built of moisture-proof materials, they are ideal for use in wet and humid environments. Other features, like pullout hampers, provide a place to stash wet towels and dirty clothes out of the way without having to keep a laundry basket in plain sight.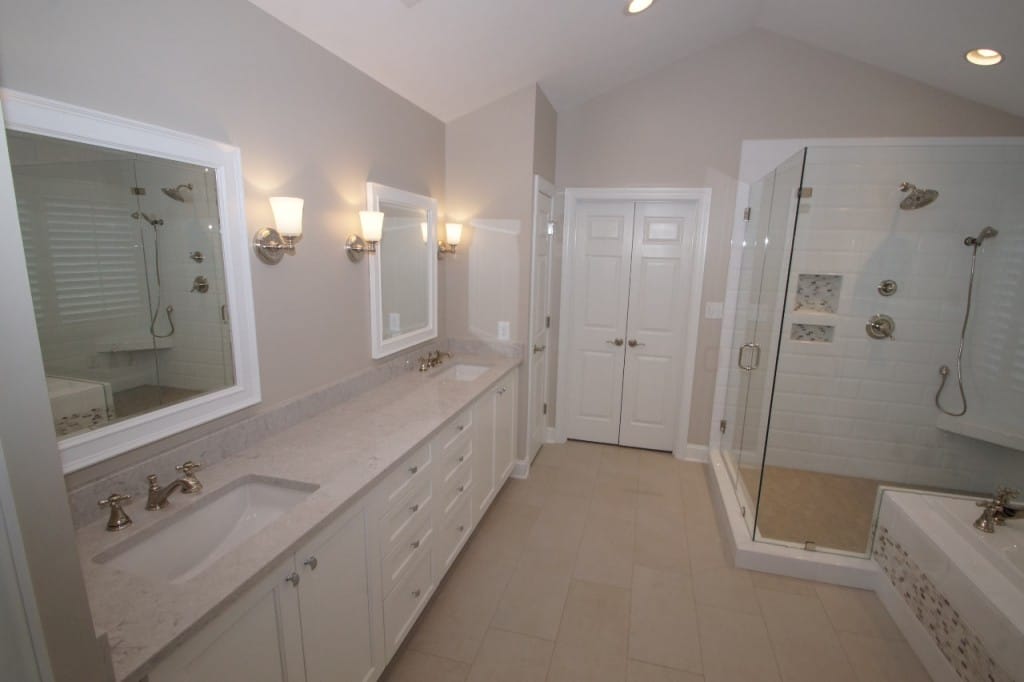 With a little planning, you can maximize every inch of your bathroom cabinet space. There are even linen racks perfect for washcloths and small items that attach to the inside of cabinet doors to take advantage of that extra little bit of interior space.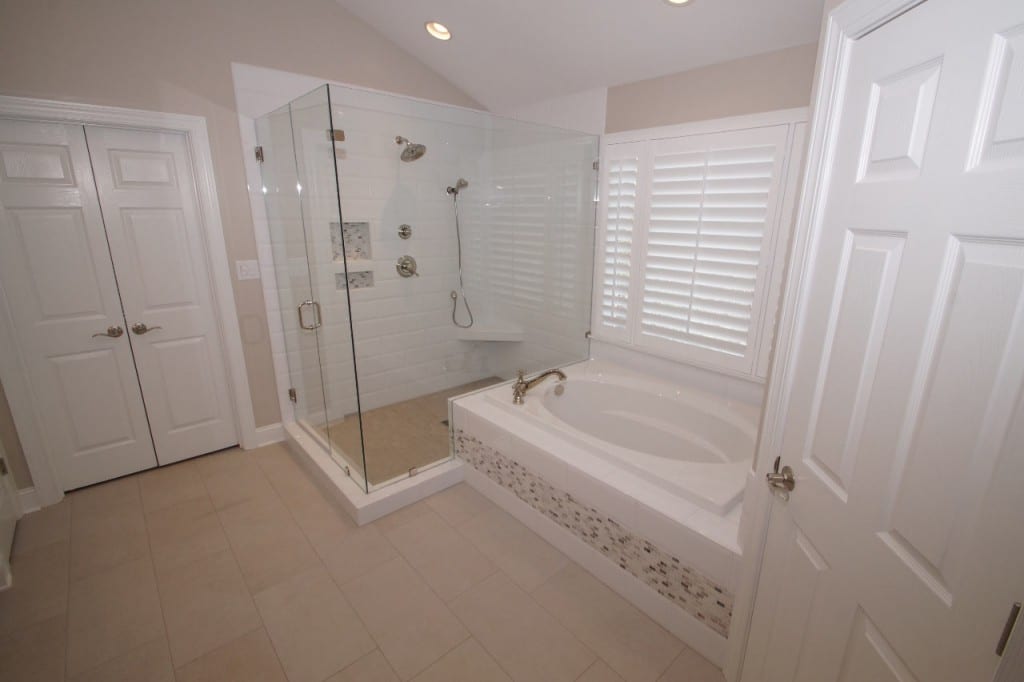 As technology takes over more and more of our lives, we need a place to plug it in. In-drawer charging stations allow you to keep connected during your morning or evening routine. For those who don't want to miss the news, there are TV monitors built into mirrors or medicine cabinets so that you don't have to figure out where to position a TV in the bathroom but can still watch it when you want.
Plus, since all of these conveniences are tucked out of sight, they allow you to preserve the gracious feel and seamless appearance of your master bathroom – without sacrificing the organization you need. And isn't that the ultimate luxury?