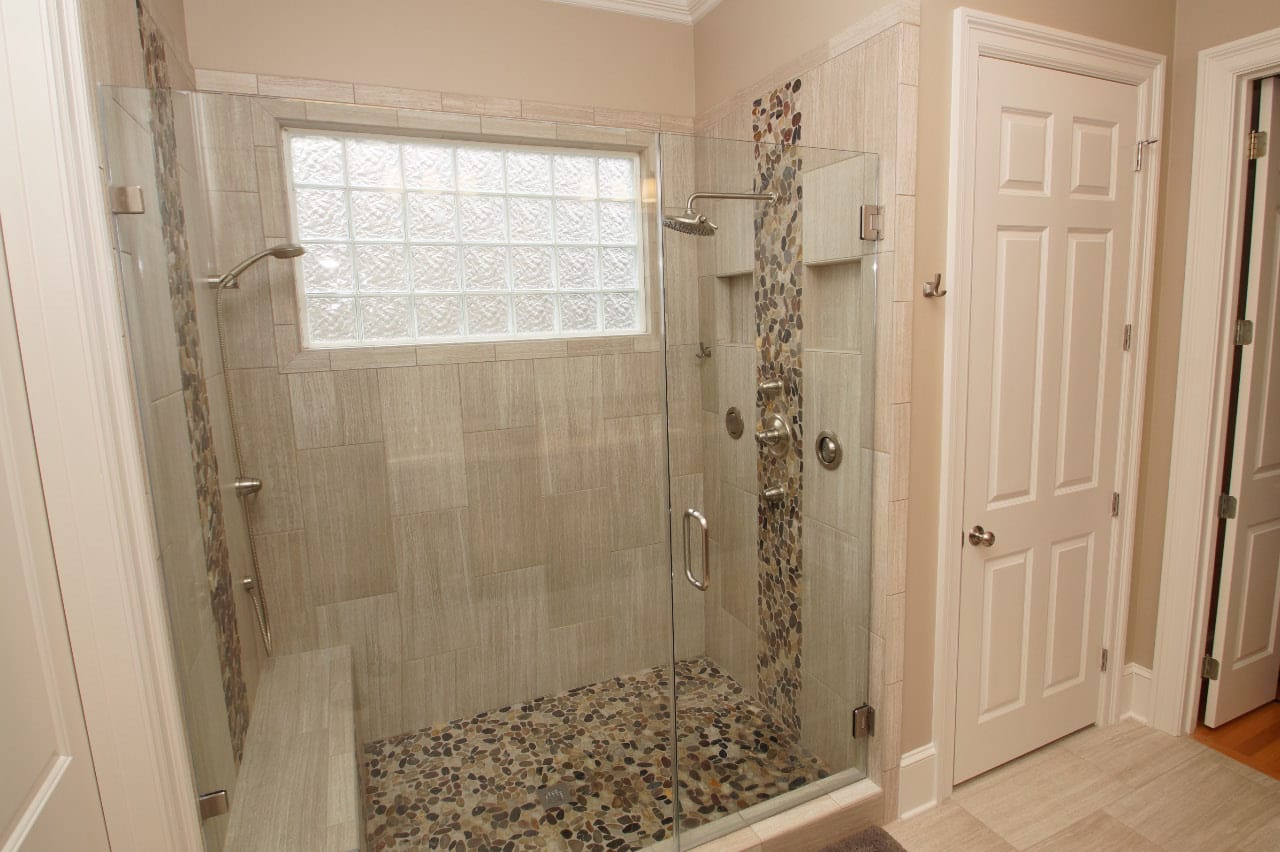 Soak up the luxury of a spa-like master bathroom remodel
When it comes to a master bathroom remodel, more homeowners are opting to replace tubs with walk-in showers.
When it comes to master bathroom remodeling, more homeowners are opting to replace those cumbersome soaking tubs that never seem to get used with walk-in showers. But how do you create a luxurious master bath that replicates the relaxation of a spa without a decadent tub? The answer is that it's surprisingly easy. Here are a few of our favorite ways to create that look and feel:
Size matters.
When it comes to walk-in showers, it's simply a matter of math. The larger the size, the more luxurious it feels. While it is possible to go overboard with that idea, in general, the more space you can borrow from adjoining areas to create a graciously sized shower, the better.
Dance in the rain.
One of the most important pieces of your shower is, quite naturally, the showerhead itself. Make certain that you explore your options and get the showering system that works for you. There are myriad options like rainfall, massaging, varying spray patterns and just about everything else you can imagine. If you are tall – or just want an amazing experience – consider ceiling mounted sprays to give you extra height. Another alternative is an adjustable pole system like Moen's Multi-Function Hand Shower Package. This system allows you to easily position the hand-held shower at varying heights for different users, ensuring that everyone gets the showering experience they crave. Again, if more is exactly what you want if you considering high-tech showering systems that feature multiple wall jets, and features like programmable temperatures and spray patterns that make the most of your showering experience.
Heat things up.
While some folks like cool weather, no one wants to feel cold tile under their feet. In-floor heating systems can make getting in and out of the shower a much more pleasant experience at any time of the year.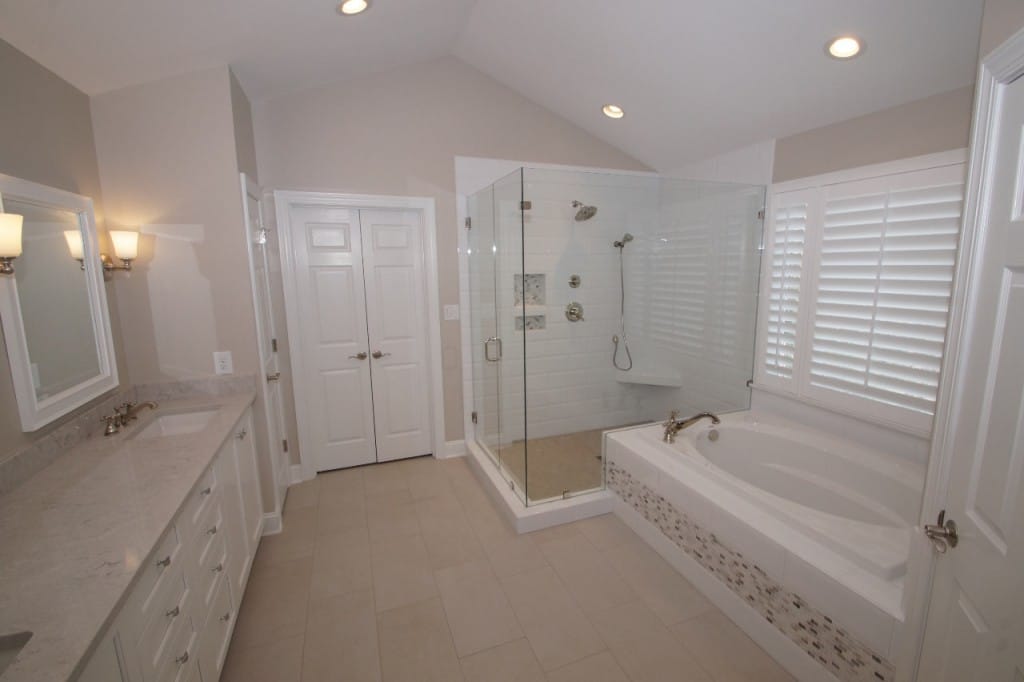 Set the mood.
Don't neglect the little luxuries that take a normal shower over the top. Soft or adjustable lighting – or variable lights that are programmed to your shower pattern – make all the difference in helping you relax. Likewise, consider a way to get your favorite music in your shower – whether that's some nice built-in speakers for several hundred dollars or a complete shower experience for several thousand, make certain you include the music that helps you relax.
A place for everything.
A simple thing that makes a huge difference in how your shower feels is building in space for necessities. Niches can be recessed between the studs so they won't take up any space within your shower and will add precious storage for items like soap and shampoo. Alternately, you can opt for functional corner shelving that still takes up minimal space. Delta's Décor Assist line features a simply elegant corner shelf that can be combined with a sturdy yet beautiful assist bar to double its functionality.
Get benched.
Don't neglect the importance of a bench in the shower. Sure, it's a functional space that eases the chore of shaving legs and provides a handy spot to store toiletries. It's also a great place to relax in a hot shower. Consider adding a heating mat under the tile to keep it cozy.
Surface appeal.
Tile is the most noticeable accessory in your shower and it sets the tone for the space, so you'll definitely want to select it carefully. First consider the look you are trying to achieve and work with your contractor and/or designer to find the right tile. If budget is a factor, consider using accents or an inset pattern of an expensive tile to get maximum impact for your dollars. Tiling all the way to the ceiling in a walk-in shower makes it feel more luxurious because you have an unbroken expanse of lush surface. (On the functional side, it's also easier to clean since there's no top lip to attract dust and grime.)
With a little thought and planning, you can create a spa-like master bath without a soaking tub that you'll never want to leave.