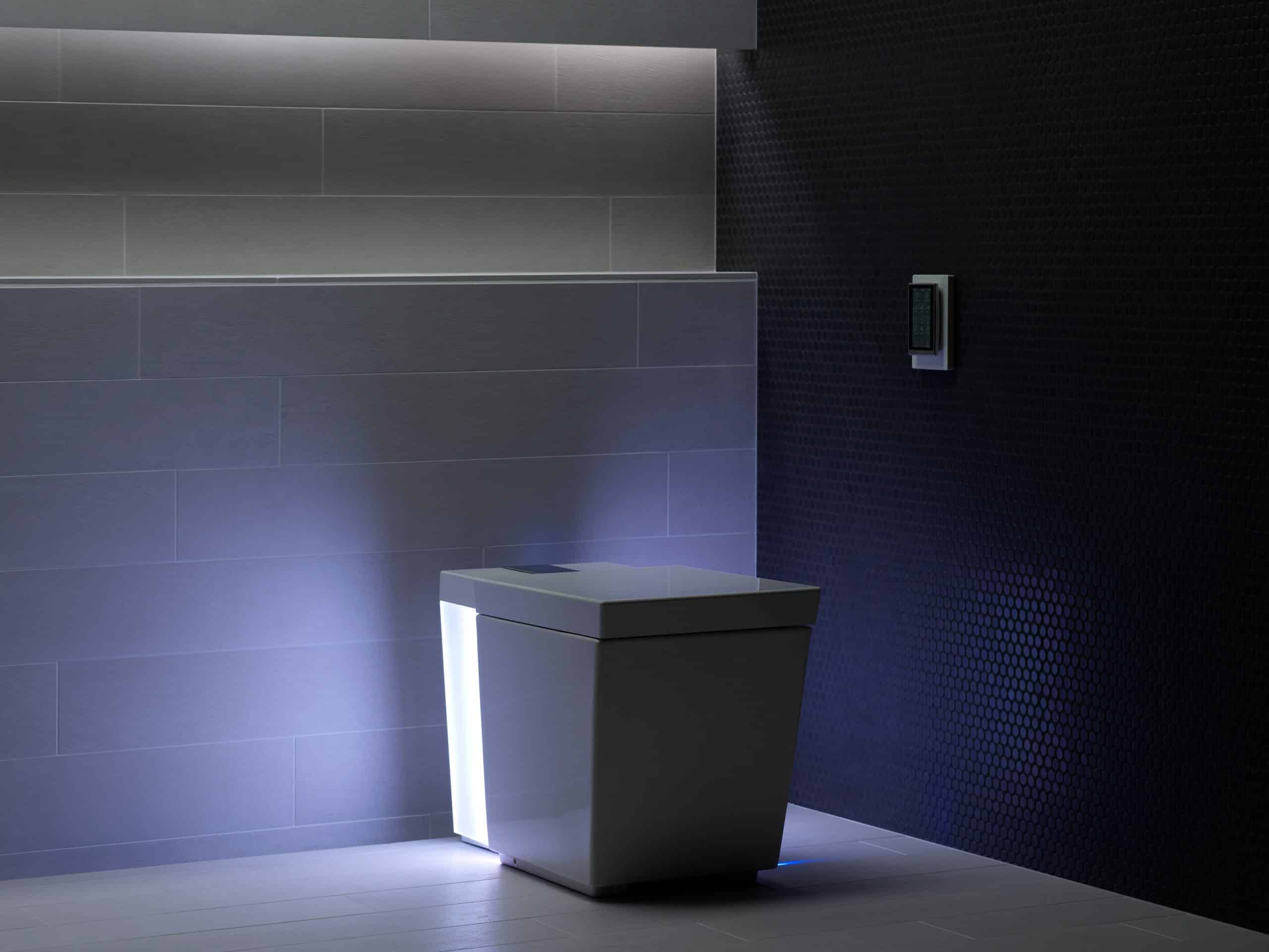 The toilet: The crowning jewel of your bathroom remodel?
Are you overlooking the crown jewel of your bathroom remodeling project?
What is one of the most frequently overlooked necessities when it comes to bathroom remodeling? Why, it's the toilet, of course! Let's face it, picking out a commode just isn't as sexy as planning a luxurious steam shower, a decadent soaking tub, or even the beautiful tile that will adorn your floors and walls.
Until now, that is. Today, there are a world of options that will leave homeowners flush with excitement. Sure you can get a basic, elongated seat toilet for around $100. You can then take a step up to a basic comfort height (15" to 19") elongated seat toilet for an extra $50 to $100. From there, you get into the more durable, trusted brands that will withstand daily use and abuse in the $250 – $400 range.
Jump up from there, and things start to get interesting. We've already told you about the ActiClean toilet from American Standard, that literally cleans itself. (You can weigh the MSRP of $695 against the savings from less frequent cleaning company visits and/or the aggravation of yelling at your children or significant other to clean the toilet.) For style mavens, there's the sleek stainless steel MiniLoo toilet by Neo-Metro, which is designed for small spaces (with inside the wall plumbing) but comes in at the rather large price tag of $1,331 MSRP. For a futuristic look, there's the gracefully curving Stefano Giovannoni Tech Toilet that's a cross between a bean bag chair and a concrete mushroom for $2,950.
Among the most well-priced (for what you get) of the extreme high end is the Numi toilet from Kohler at $6,400 MSRP. It boasts a sleek modern design that will fit in with high-end bath décor. Illuminated panels have seven color options and can cycle through those in three different patterns – dynamically changing, a seven-day alternating cycle, or a single color that best coordinates with your room.
When it comes to comfort, the Numi wins hands-down. It has motion sensors that raise the cover and/or seat as you approach and close them when you leave. Naturally, the seat has an integrated heater. Speaking of which, it also has base-level vents that heat your feet and the surrounding floor. Kohler didn't leave out entertainment – you can play your favorite music, FM radio, podcasts and more. You can stream wirelessly from any BLUETOOTH® device, store MP3 files to the Numi's SD card or plug in a device using an auxiliary cable. An advanced bidet located in the self-cleaning wand can be adjusted for position, water pressure, pattern and temperature. Of course, that wand also features an air dryer. Naturally, there's an integrated deodorizer that pulls air from the toilet through a charcoal filter.
While that price might seem steep, it suddenly becomes a bargain when you look at other high-end commodes. Julien's bench toilet has a sliding panel that allows the toilet to be concealed in a powder room bench when not in use – for a mere $11,700. And at what just might be the most pricey commercially available toilet ever, designer Jemal Wright designed a Swarovski crystal-studded version called the Isis for those who don't mind paying $75,000 for this sparkling jewel.
You don't need to be a millionaire to get some of these same luxury features, however. You can add a touchless flush option to just about any toilet (Kohler offers a kit for under $70). Illuminated seats help guide barely awake nighttime visitors (Delta, Kohler and other manufacturers have many options and variations). There's even quite a few heated seats that feature nightlights (Brondell makes one starting at $159). No matter what your budget, you can turn your toilet – and your bathroom – into something a little more luxurious.