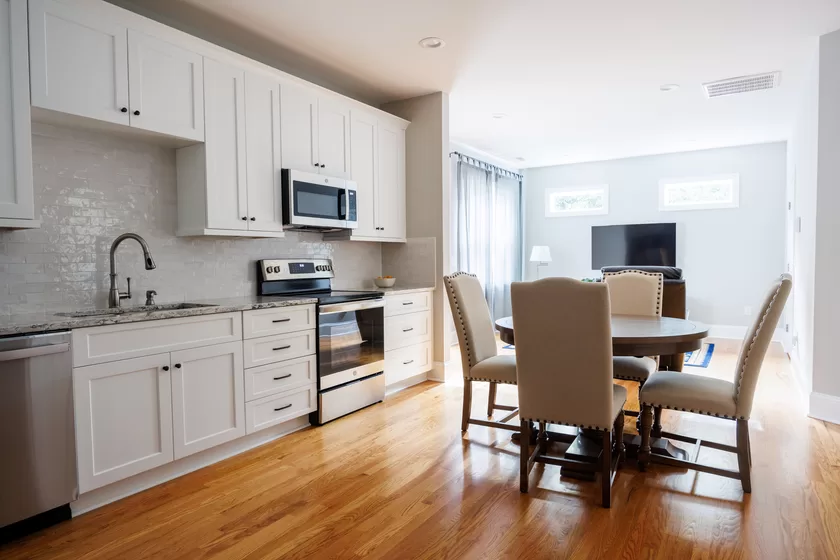 One of the most sought-after projects in Weddington, NC
With the uncertainty around mortgage rates and the rising costs of moving, more homeowners in Weddington are realizing the value of remaining in their existing homes and remodeling them to be exactly what they envision. But what are other local homeowners doing? We'll explore one of the most sought-after types of Weddington remodeling projects that will go a long way toward maximizing both the value of your existing home and your family's enjoyment of it.
Weddington Accessory Dwelling Units or Primary Bedroom Suites
When it comes to increasing living space, accessory dwelling units – or ADUs – are a popular Weddington addition. These are secondary houses or apartments built on the same lot as a primary residence and can be attached or detached. Many people consider spaces like a studio above a garage, in a basement or an attic, or built into a pool house to be ADUs as well. While ADUs will include a primary bedroom suite, they also typically will include more living spaces, such as a living room, kitchenette, laundry area, and potentially even a small garage. We recently completed one such Weddington ADU for a couple who wanted a place for the wife's father to move into.
This ADU was particularly challenging because the primary home essentially sits at the bottom of a funnel. All the water runoff from the neighbor's home, the front yard and the driveway ended up exactly where we were working during an exceptionally wet spring. We spent nearly 20 hours pumping water out of and away from the foundation area thanks to a series of thunderstorms and heavy rain. We brought in a drainage company to run 12" commercial-style drainpipe around the envelope of the addition with several water collection drains, which helped solve the drainage issues.
Once we worked through the site issues, which included cutting into a hillside to create buildable space, we were able to build a beautiful and open 875 square foot living space with a one-car garage of 283 square feet. The new space for dad contains a full kitchen, a living room, a bedroom, a bathroom, and a laundry room. For all intents and purposes, it is a self-enclosed house with a separate entrance on the same property. However, we wanted this ADU to look as if it was a part of the main home. The resulting space adds balance and scale to the primary residence as well as architectural interest. Details like the same exterior siding and the same hardwood floors throughout unite both residences visually and stylistically. Yet because it has that separate entrance, in the future it could become a Guest quarters or a space for adult children to return to. Read more about and see the project at this link.
No matter whether you are looking to expand your living area with an ADU, create better flow and function with a kitchen remodeling project, create your own sanctuary with a primary bedroom remodel, or are considering a Weddington home remodeling that is completely unique to your needs, make certain that you work with a qualified, professional remodeler who is experienced in projects of a similar size and scope. Their knowledge of best practices and local standards can ensure that your remodeling project provides both lasting value and immediate enjoyment for your family.