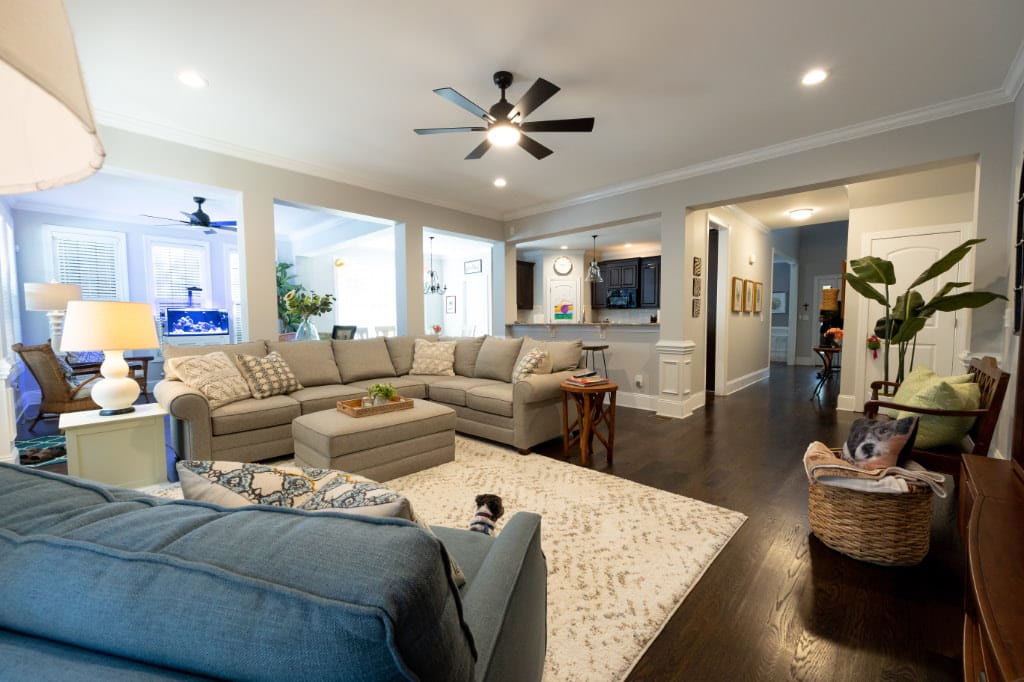 Floor-overs offer untapped potential for your home remodel
Why should homeowners consider the untapped potential of a floor-over renovation versus a home addition?
In the 1980s, 90s, and even today, high-end Charlotte production homes and many custom residences shared the same striking luxury features – soaring two-story foyers and family rooms. These grand, towering spaces were the epitome of open living and inviting entertaining. Flash forward to the way we live in the 2020s and many homeowners believe these spaces literally take up two of their family's most critical assets – square footage and energy, as heated and cooled air rises into wasted, unfinished space. Yet many folks who are considering a Charlotte home remodel don't yet realize the untapped potential these spaces hold.
In a previous blog, we've talked about the nuts and bolts of how you can transform these spaces, but here, we'd like to talk about why you should want to take on a substantial Charlotte home remodeling project like this. Since costs can easily start in the $40,000 range and climb upwards of $80,000 depending on the size, complexity, and level of finish, this is not a minor renovation project. However, it can be well worth the cost.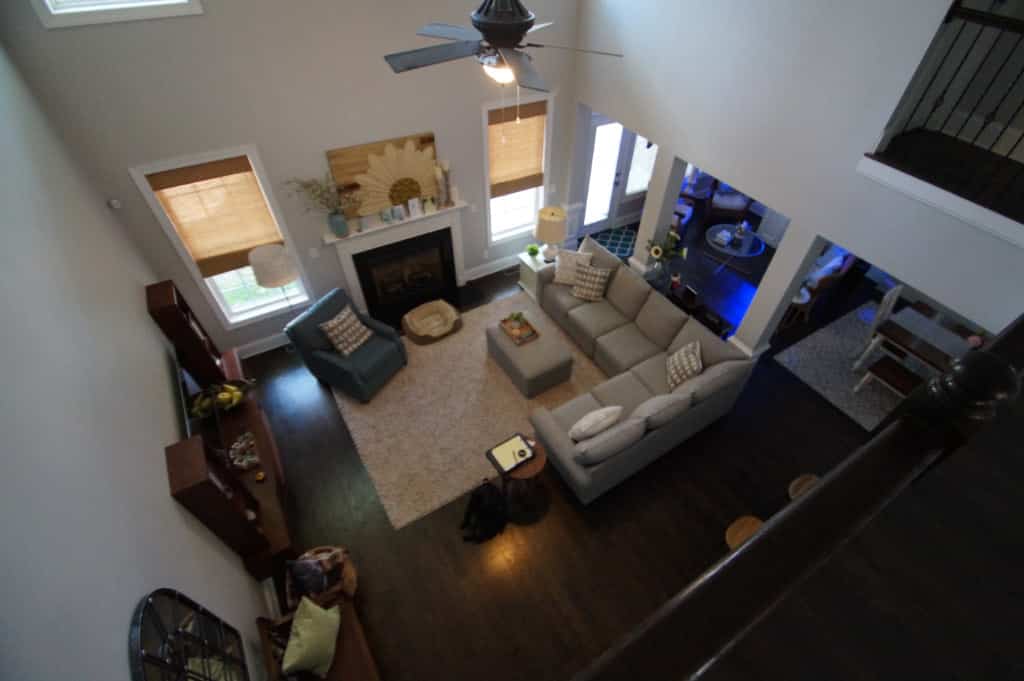 Gaining space
If you love your existing home but have outgrown it, a floor-over can give you the additional space you need to remain in your residence. With today's housing marketing escalating as it is, it makes sense to invest in your current home when possible. When you think about the space even a small family room takes up, you'll realize the potential square footage a floor-over can provide. It's generally more than enough room for an additional bedroom or even a second primary suite, graciously sized office, children's playroom, media room or virtually anything you can imagine. We always recommend insulating the new floor as an additional sound barrier.
Even flooring over a foyer can provide a surprising amount of additional space. If you need a secondary home office for you, a study area for the kids, a dedicated hobby space or even (with additional plumbing) an extra bathroom on the second level, a foyer floor-over can buy you needed square footage within the confines of your home's existing footprint.
Less expense than a new addition
Since you are creating space within the space of your existing home, floor-overs are generally less expensive than building from scratch. That's because foundations, exterior walls and roofing are already in place. In essence, you're building a floor system and finishing out walls. While floor-overs are obviously more complex than that simplification because they always involve structurally engineering the space and applying for building permits, when you look at the building materials involved, they are far fewer than those required for a new addition.
Of course, you will have to add electrical for proper lighting and code-compliant wiring. In most cases you may have to add HVAC ducts to supply the newly constructed room. In other cases, your existing system might be sufficient, creating even more savings over building new.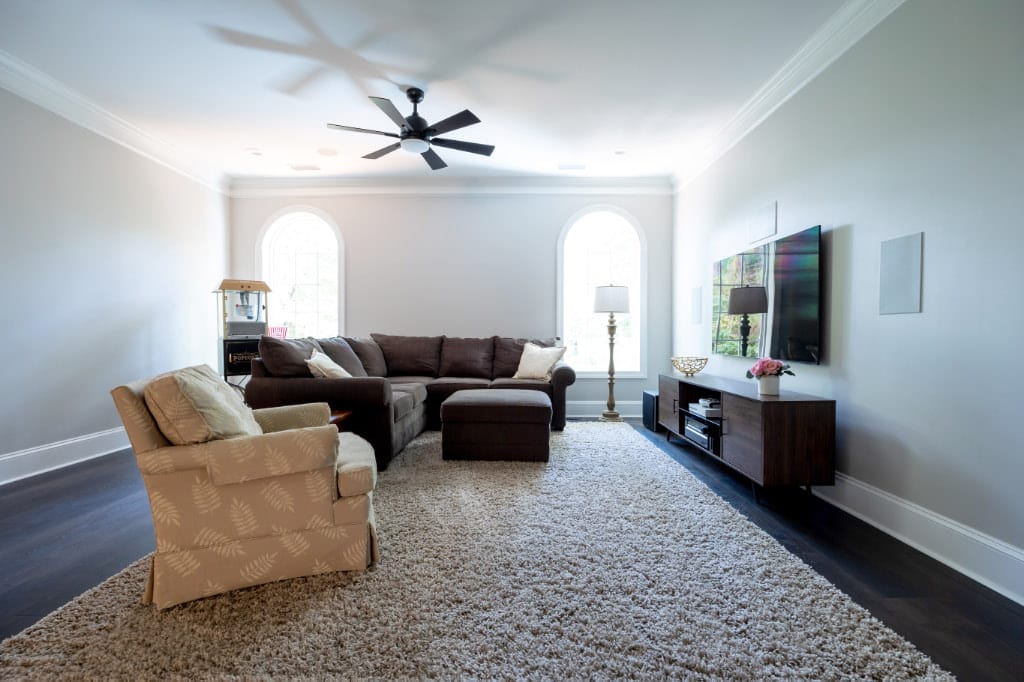 Minimizing the disturbances of remodeling
Another benefit of a floor-over is that it doesn't involve removing walls. Unlike other additions, which generally require your contractor to remove a wall to add needed space, a floor-over typically doesn't necessitate this. This makes life easier on so many levels: You most likely will be able to remain in your home while it is being remodeled, your family won't have to deal with the debris and noise caused by removing walls, and security isn't as much of a concern, since exterior walls remail in place, to name just a few.
An integral part of your plan
A floor-over can be an integral part of your renovation plan, but it does not necessarily need to be your entire plan. With additional square footage now at your disposal, your contractor might be able to re-imagine spaces that aren't working for you now.
For example, a cramped downstairs laundry room could be relocated in the new upstairs, freeing up that downstairs space for a larger pantry, mudroom or expanded kitchen. A new upstairs entertaining space can eliminate the need for a lower-level living room that was too small for entertaining. Perhaps your contractor can fold that space into an expanded kitchen and new breakfast area. A creative professional remodeler will take the opportunity to look at your existing space and see how it could work better with some changes.
A wise choice
It goes without saying that Charlotte home prices are escalating. in these times, adding square footage to your existing home makes wise economic sense. It's an investment in both your family's current happiness and your future financial status. If you can do so in a manner that saves time and resources over a traditional from-scratch addition, so much the better.
A floor-over is truly a blank canvas that might allow your family to remain in a home you love as you reshape it to fit your evolving needs.