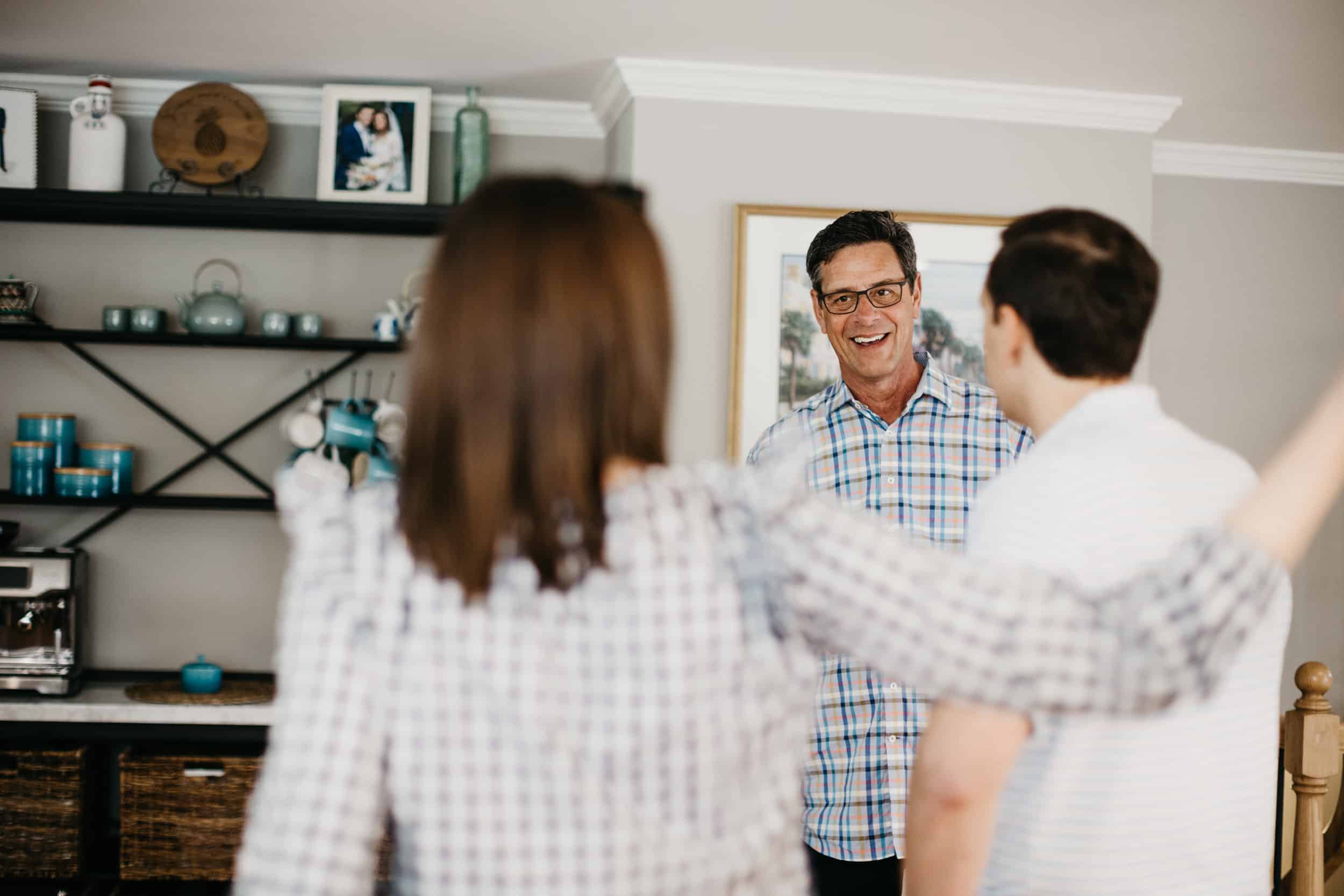 More than meets the eye with Palmer Custom Builders
"Every project is different because every home is different. No two projects are the same."
There are many factors to consider before deciding on a contractor for your Charlotte home remodeling project, home addition or new construction project.
Some things go without saying: You should select a licensed, professional contractor who has experience with both the level and type of project you are undertaking. They should be backed by an established company that has a solid reputation of integrity and strong business practices.
What many homeowners might not consider is the added value that some contractors bring to the process.
Experience and skill
Time in business is a useful gauge for contractor quality, but it's important to understand the experience levels of the team members actually working on your project, too. For instance, Gary Palmer has worked in the remodeling, new construction and repair business for more than 35 years. That time in the industry means Gary has been exposed to a tremendous variety of challenges and opportunities — and he has the expertise to guide your project through them successfully.
Relationships with skilled tradesmen
The strength of your contractor's relationship with their tradespeople plays a major role in how your project will progress. Particularly in times when supply chains are tight and improvisation is the norm, the best, most experienced tradespeople needed to ensure your project is built correctly and completed on time can afford to be selective about who they work with. That's when you need a contractor who values and has built long-term relationships with skilled trades. Thanks to established trust, skilled tradespeople who are used to working with your contractor are more likely to be flexible if timelines change, or to volunteer their expertise if they see something that could be done differently to improve your project or reduce costs.
Masterful project planning and scheduling
Not every builder also has the skills necessary to plan your project from conception and design to completion. The intricacies involved with timing each step – ordering materials and scheduling deliveries, trades, inspections and more — are critical to finishing on time and on budget.
Adept management
Likewise, running the day-to-day workings of a project is an acquired skill. Not only does your contractor have to direct his or her own team, they also have to manage a wide range of tradespeople, vendors, orders and deliveries, permitting inspectors, HOA or city officials (when zoning or setbacks are a concern), neighbors who may be interested in your project or the comings and goings of trades, and – most importantly – you and your family. A contractor who can gracefully and efficiently balance the needs of all parties involved is priceless. We always strive to meet or exceed client expectations in this area.
Efficient, open communication
Keeping you informed about what is happening with your project and where you are in the process is a skill that we cannot emphasize enough. At Palmer Custom Builders, for example, we have a project guide for clients that explains what happens at major and progressive stages of the construction process. The guide also details emotions homeowners might expect along the way. This is based not only on our years of experience guiding clients through projects, but also on scientific research studying the remodeling/construction process. Understanding exactly what is happening and knowing that they are not alone in feeling common emotions gives clients vital reassurance.
Site understanding
There are a lot of pieces of the construction puzzle that are based on the topography of your homesite, property surveys and setback restrictions. Understanding grading issues, where water is likely to intrude based on the nuances of your lot, and anything to look out for due to soil conditions are some of the things a less experienced contractor simply might not know to look for. Which leads us to…
Handling surprises
One thing that is predictable about home remodeling, a home addition or new construction project is that you may undoubtedly encounter something that is not expected – no matter how many details you cover up front. There can be surprises as you uncover what's behind walls, excavate a lot, work with plans. Having a contractor who understands to expect the unexpected – and has the experience to guide you calmly and efficiently through any issue to resolve it – is essential to a successful project.
Conscientious project documentation
Good contractors prepare clients for things that may happen years after they leave. Palmer Custom Builders keeps extensive files and a digital photographic library of every project for current or future reference and marketing.
Personal attention and customer service
In the end, a remodeling project is more than a project – it's your family's home. Select a contractor who understands that, who you feel comfortable dealing with, and who gives you the personal attention and time you and your home deserve.