Start planning and working on kitchen remodeling, bath renovations, and even sunroom additions now, and you can complete your home remodeling project before the next holiday season.
Have you ever waited until the last minute to do your Christmas shopping? If so you've undoubtedly found yourself in the middle of a crowded mall filled with grumpy people on December 24. Or maybe you were online at midnight paying an outrageous premium for express shipping and then praying that your gifts arrived on time and as promised. If you've ever been in either of those situations, you may have promised yourself that next year, you'd get your shopping done early, eliminate the added stress, and enjoy the season with family and friends.
It's much the same with home remodeling and renovation projects around the holidays.
When you start planning and working on kitchen remodeling, bath renovation and even sunroom additions now, you can complete them before the holidays and even have a little time to live with your new space before guests begin to arrive. However, the longer you wait, the more likely you are to incur the added stress of tight holiday scheduling (as busy subcontractors try to squeeze in those last few projects before taking time off themselves), potential scarcity of products (as manufacturers' holiday sales increase and staff diminishes) and possible permit issues (as some government offices shut down for the holidays).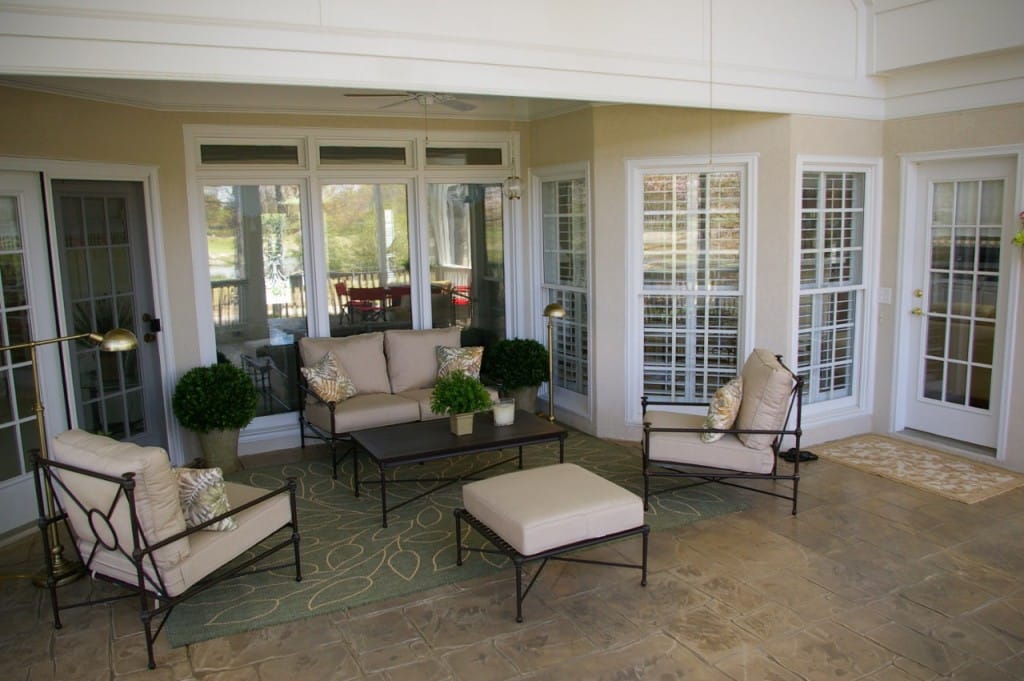 What type of projects are on Charlotte homeowners' holiday wish lists? Kitchen remodels top the chart as family and friends gather in this literal heart of the home and the pressure is on to turn out fabulous holiday meals (and snacks galore!). But some areas that you might not have considered that make a huge difference are finishing a bonus room or space above the garage, which creates an open area for guests to gather. Turning a deck or screened porch off the kitchen / family room into a sunroom is another great addition that works year round. Holiday parties will naturally flow out into this adjoining heated (and cooled) space now, and your family can enjoy it all year. (Particularly as we just lived through summer mosquitoes and are hitting fall pollen season, the idea of a having a light and airy yet enclosed space that you can use 24/7 is an appealing option.)
But no matter which of these projects in on your list, make sure you check with a qualified professional remodeler now, so you won't be too late to get what you really want for the holidays – a home that better meets your family's needs.