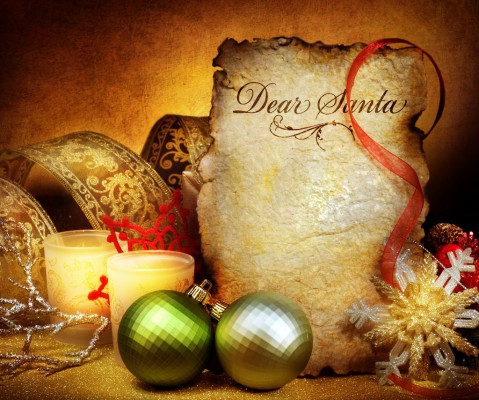 Whether you are 5 or 75 or somewhere in between, it seems that everyone has a holiday wish list for Santa. But what if your home could make a list of updates it really wants (and that we homeowners rarely think about)? Here are a few improvements we think our homes would ask for if they could:
Upgrade your refrigerator before it breaks.Guests are plentiful during the holidays. Make certain that you have the space to efficiently store all the food and drinks you'll be serving by upgrading to a spacious (and energy-efficient) new model.
Move it on out. What should you do with your existing refrigerator after you upgrade? If it is still functioning well, don't trash it – just move it out to the garage where it can provide much-needed cold storage for drinks and snacks and help with the next item on our list.
Get organized. Our garages are such over-used but under-rated spaces. Take the time and make the effort to get it organized with appropriate cabinets, shelving, bins and hooks.
Finish the garage. Whether you are using it as a permanent workshop or just the space where you occasionally work on a project, you want to be comfortable while you are in your garage. Many garages built in the past few years were just framed walls. Insulating and sheet rocking over the framing will help your garage maintain a comfortable temperature year-round and reduce your utility bills.
Look up. Many homes built in the last decade or so featured an unfinished bonus room over the garage. If you finish this space properly (with the assistance of a qualified, professional contractor), you'll gain a substantial amount of square footage at a very reasonable cost (since the walls, floors, ceiling and oftentimes, utilities, are already in place).
Share the warmth. Older homes in particular may be challenged when it comes to insulation. In fact, it's not uncommon for older Charlotte homes (think Myers Park era) to have no exterior insulation at all. In these cases, you can get a qualified, professional contractor to drill into the walls and pump in blown insulation. You'll realize a tremendous decrease in your utility bills and an increase in your family's comfort.
Improve your outlook.  Another area where older homes are often lacking is their windows. Replace dated single-pane styles with insulated glass versions and add weather stripping all around for extra protection from the elements.