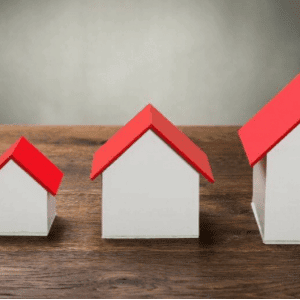 If you've walked through an IKEA store lately or been surfing on Pinterest, you've no doubt been inundated with information about tiny homes. From homes built out of containers and sculpted from grain silos to micro cabins and homes you can haul behind a truck, the styles seem limited only by your imagination and creativity.
While 500 square feet of space might look spacious when you are walking through an IKEA display, that miniscule amount of space doesn't generally work for most real families. These tiny houses still have much to teach us as the average size of new homes continues to shrink and more of us look to downsize or right-size the space we have. What these small houses do so well is maximize every available inch of space. Here are a few of our favorite tips we learned from tiny homes that might apply to your new home, remodeling or renovation project:
Step Up. Make use of typically wasted space, such as the space underneath the stairs or extra garage space. This area can be used for everything from a reading nook to a wet bar to extra drawer space, and even a walk-in pantry and storage closet.
Utilize wall space. Floor to ceiling shelves are a great and attractive way to increase storage space. Keep everything from books to dishes on these shelves and add your own eclectic accents.
Set lofty goals. Lofts are an innovative way to add storage, play or sleeping space. In kids' rooms, lofts are the perfect place to build the ultimate hideout or sleeping area, but even unconventional spaces can make use of a loft. Older, 80s style homes often feature great rooms with two-story ceilings. In many of these cases, you can tap some of that wall space for creative storage areas – bookshelves, art display areas, or even floor a portion to carve out a personal retreat space.
Let the light shine in. Use glass – either clear or opaque for privacy – to divide a space physically without visually restricting it.
There are certain to be spaces in your home that you don't use everyday; consider combining them to save space. Blend a home office with a formal dining room. Have the breakfast area double as a kid's homework station. Use the laundry room as a hobby area. The possibilities are endless.
Use color. Solid colors – on the walls, ceiling and trim – can make a small space seem larger and add an elegant touch. Bright, unexpected colors on doors and accents add cheery visual impact in a small space.
A place for everything. Small homes seem to live large in part because they force owners to find creative, out-of-the-way places for everything. Whether it's pullout shelving for small kitchen appliances, creative use of overhead garage space for bulky object storage, or utilizing the space under the bed for more drawers, small homes encourage innovation that we can all benefit from – no matter how much square footage we have.