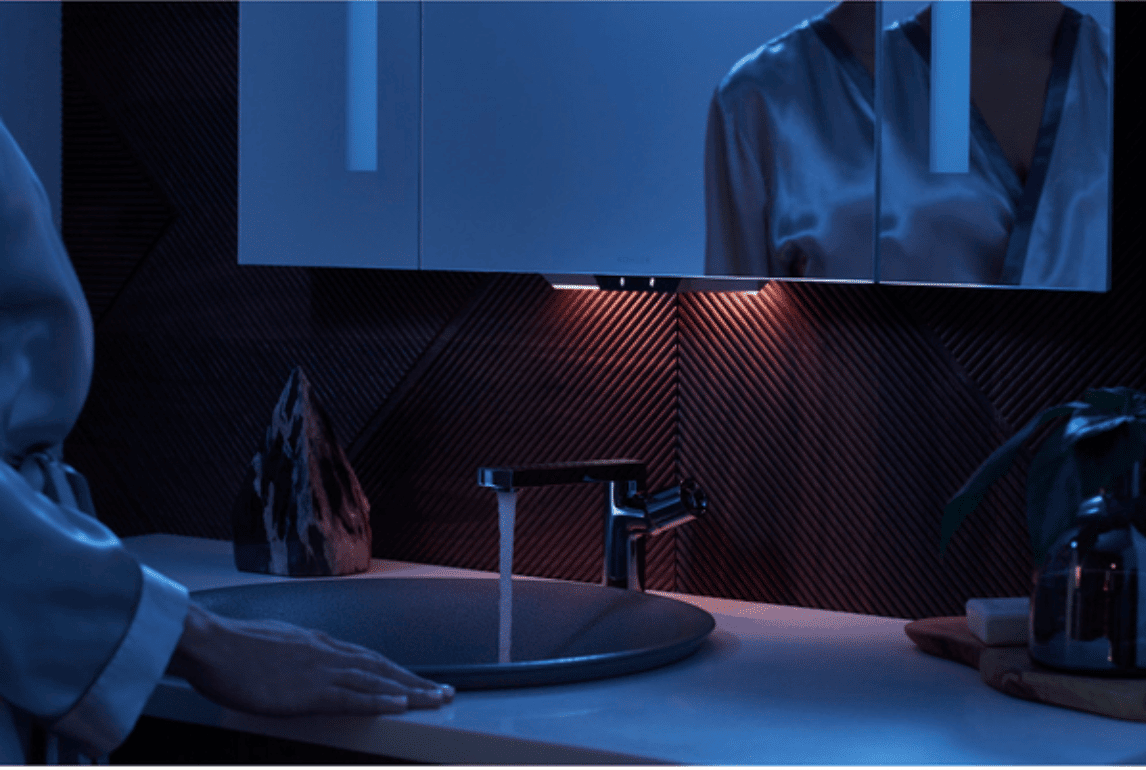 Charlotte master bathroom remodeling gets supersized
Survey suggests that more folks are looking to go big when it comes to Charlotte bathroom remodeling.
There's never been a one-size-fits-all solution when it comes to bathroom remodeling in Charlotte, but a new survey suggests that more folks are looking to go big when it comes to this favorite home renovation project.
The 2019 U.S. Houzz Bathroom Trend Study analyzed responses from 1,100 homeowners and found many of the same trends that we are seeing in our Charlotte home renovation projects. The study found that the vast majority of respondents were likely to upgrade major bathroom amenities like showers (84%) and vanities (83%) and that homeowners overall were spending 33% more than they had on similar projects in the previous year.
What are some of the trends we're seeing here in Charlotte? Much like the national survey, we're seeing larger master bathrooms – many of which are borrowing space from the adjoining master bedroom to get the square footage they require. These larger spaces are becoming more open, with many homeowners opting to get rid of a stand-alone tub in favor of a graciously sized walk-in-shower.
One of the primary reasons behind the larger spaces – other than making them a true retreat – is the purpose behind the square footage: many homeowners are remodeling with aging in place in mind. That means open spaces that could accommodate a walker or other needed medical device, and accessible fixtures, storage and countertops. While these spaces are made to be practical for homeowners' future needs, they are also designed to be beautiful today. Everything from grab bars to non-slip surfaces is made to function well without sacrificing style.
Lighting is another feature that homeowners are taking more seriously. Increased overhead LED Daylight recessed lighting is a must in virtually every Master Bathroom remodeling project to provide the best lighting conditions. Another feature we love to add that eases accessibility but also transform your space into a true retreat is the Nutone Premier LunAura exhaust fan. The sleek, transitional design is unobtrusive when not in use, but it transforms into a gorgeous focal point when the LED nightlight is activated. Then, the plate turns blue with a striking glowing edge. The manufacturer chose blue for its calming effect that creates a spa-like environment, but the soft light also provides convenience and safety for night-time tasks.
Along with enhanced lighting, master bathrooms are getting more intelligent to go with the rest of our homes, with smart technology taking over virtually every space and fixtures. Of course, there are blue tooth speakers for your shower, voice-activated lighting and temperature control features, but automatic sinks, showers and even smart toilets, are becoming more common.
No matter whether you want your master bathroom to be a high-tech retreat or a serene escape, a remodeling project can make it the space you've been dreaming about.