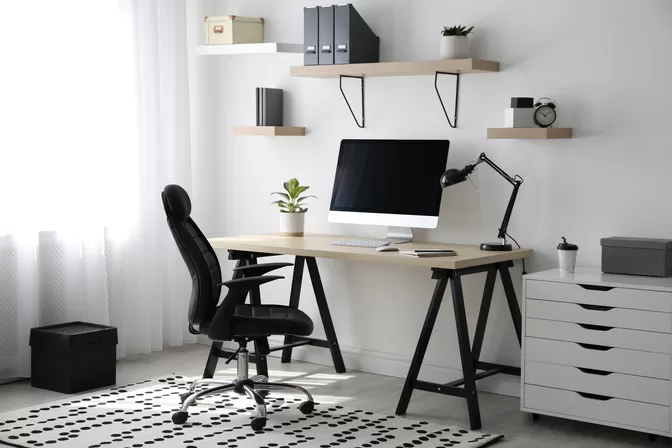 On trend Charlotte home remodeling ideas for 2023
Whether you are planning a full-scale remodel or just want to refresh the colors in your home, the New Year is a great time to make your home feel new, too. A new coat of paint or a fresh new accessory in your living room or kitchen can give an instant lift to your living space. If you have something more extensive in mind, consider a Charlotte home remodel rather than buying new. With interest rates in flux and housing prices remaining high and competitive, many homeowners are choosing to upgrade their current home rather than moving. If you love the neighborhood, have made good friends there, and aren't excited about boxing up everything you own (and let's face it, who would be?) then remodeling is a good option for you. Let's look at some of the trends for 2023 that you may want to consider as you plan your remodel.
Bring Nature In
Designers are excited about bringing nature inside for 2023. Using reclaimed wood for flooring and furniture and adding plants and the sun-filled spaces necessary for them is garnering appeal as sustainability becomes more important to all of us. Cork and bamboo flooring continue to be a top choice for 2023. According to HGTV, "cork flooring is a mega home reno trend for 2023 thanks to its eco credentials, sustainable sourcing, and heat-retaining properties. Plus, it comes in a variety of hues and makes cleaning up wine spills that much easier." Cork also contains a natural ingredient that makes it moisture resistant, and its structure gives an added layer of insulation. Cork used for flooring is produced from the bark of the tree and can be re-harvested every ten years without damaging the tree itself. Bamboo also continues to be a popular sustainable flooring option because, rather than wood, it is a grass that grows rapidly, with the supply replenishing every three to five years.
Although both cork and bamboo are great options, explore the drawbacks. Refinishing is not advised for either product, and quality varies by price. It's best to stick with a name brand, and resist choosing the least expensive option.
Home Sweet Office
As many were driven to stay home during COVID, finding that private corner or spare bedroom to set up as office space became imperative. Now, many are choosing to stay home, and adding a home office as part of a renovation is a popular option for the coming year. A few things to remember when creating that home office space; make sure there's enough room. (Avoid the cubicle effect by trying to cram a workspace into a too-small corner of a spare bedroom.) Choose a wall color that makes you happy but does not impact your productivity. Muted blues and greens can enhance productivity and provide a tranquil environment, while bright colors such as yellow and orange, although cheerful, may increase eye strain. And make sure you have the wiring needed for plenty of outlets and internet access, so your new space provides you the efficiencies you need to be productive.
Make it Smart
Technology upgrades to an older home can make it more efficient while improving the overall value as well. If you are into the latest tech trends, you'll love some of the new toys available. Technology for the home runs the gamut from smart speakers, which, according to Security World Market have been growing steadily in popularity in the last few years, to new options like water leak sensors/shutoff valves, connected major home appliances, air quality monitors and smart door locks. Robotic housekeepers are also on trend with one of every 10 American households expected to have one in 2023, according to Pogo Security. These robots can be programmed to do household chores like cleaning multiple types of flooring, from carpet to tile. Managing these new tech features is also becoming simplified with voice activation or control from a smartphone or wearable device. Is "beam me up, Scottie" really too far behind?
Warm It Up and Be (a Little) Bold
Colors are trending to warmer tones in 2023 as we say goodbye to cool grays with bright accents and hello to warm beiges and earth tones. As part of the trend of bringing nature indoors, expect "colors inspired by nature, like softer greens and blues that are calming and pleasing to the eye," says Amy Youngblood of Amy Youngblood Interiors. One hot emerging color to look for is blush beige, according to Better Homes and Gardens. It pairs well with those earthy greens and blues, and "gives a subtle and serene feel when paired with cream." If you still need that pop of color, do it with accent pillows or other accessories in the kitchen or bedroom, or consider painting the island in your kitchen a bold tone that complements your kitchen cabinets. 
Arches Are In
Arches are making a comeback for 2023. These timeless designs are trendy again, and we are seeing them in windows, doorways and art. Arches can pull your attention toward a special feature like a beautiful bathtub or fireplace. And arches are not the only place where curves are embraced. Designers from across the country are seeing new pushes for curved back sofas, barrel chairs, and round accessories.
The Wow Factor
Choose a bold statement piece in your remodel, like unique pendant lights above your kitchen island or a dramatic chandelier in the dining room. Your "wow" may also come from pairing unusual color partners, such as choosing a bold mocha or a rich rust to complement the creamy neutrals. A dramatic piece of art as the focal point can also be just the right touch of "wow" to make your space unique.
As you consider all the options to give your home a fresh look and feel, deciding what your budget is, and what outcome you're looking for, are the first steps. You may consider doing some of the work yourself if the project is small, but when looking at a major Charlotte home remodeling or home addition, bringing in an expert is wise. Finding the right professional, design-build remodeler to guide you through every step of  the process, from design functionality to choosing paint colors and accessories, is critical to the success of your remodel. The right partner can make your old home new again. Need more information on finding the right partner for your project? We suggest you check out our book. Remodeling and New Construction With No Regrets can help you ask the right questions to ensure your project fulfills your expectations. Ready to take the next step? Reach out to us!