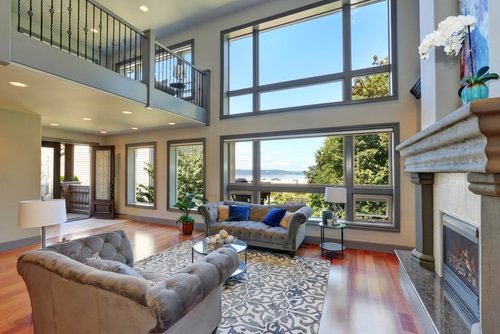 Gaining ground with a floor over remodel
Why do floor overs make functional and financial sense?
The pandemic has changed so many things about the ways in which we live, work and attend school, which in turn is changing the way we want to live in our homes. More and more, Charlotte home remodeling projects are not just about adding extra square footage, they are about adding more functional space designed to accommodate these changing needs. One of the most popular Charlotte remodeling projects in these times is a floor over.
What exactly is a floor over? Beginning in the late 1980s and moving into the 1990s, open living plans gained popularity in Charlotte residences. The height of these plans – quite literally – came with the inclusion of soaring two-story living spaces. In many homes, that often took the form of a two-story entry foyer. This majestic space made quite an impression on visitors and conveyed a feeling of elegance as soon as you stepped through the door. In larger homes, the concept was carried even further with a two-story living room or family room.
While these spaces look wonderful, they have several disadvantages. Aside from being noisy and costly to heat and cool, they eat up valuable living space that could otherwise be useable square footage. The best solution is to build a second story over the open space, thereby reclaiming the area. It makes financial sense. Since these are interior spaces, converting them is more cost effective than constructing a new addition from the ground up. Homeowners should understand that these are complex conversions that do come at a cost – generally from the upper $40,000's to the upper $70,000's, depending on the amenities, level of complexity, and size involved. The reasons why are discussed in another blog, but they include the need to engineer a structurally sound space, redo or expand HVAC systems, create new wiring plans, change out upper windows as needed, and the likelihood of bring existing spaces up to code.
What you gain however, is potentially hundreds of usable square feet inside your existing home that is perfect for a private home office, media room, bedroom suite, children's or teen's school room, or even just extra living space for your family to gain a little distance while staying safely at home.