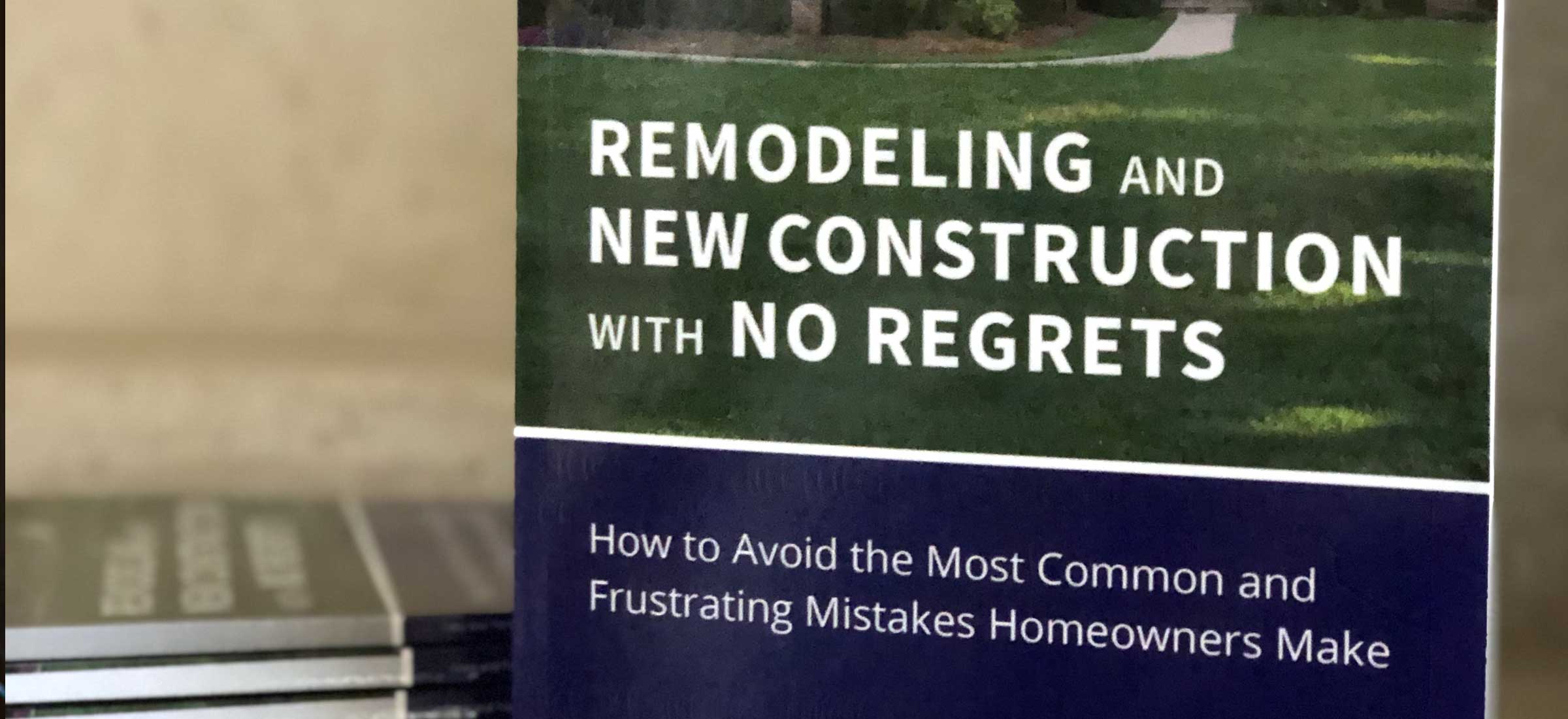 Should we stay or should we go: Home remodel vs. moving
How do you decide if remodeling or moving is right for you? We recommend beginning with an honest assessment of these individual factors.
The topic of whether to embark on a Charlotte home remodel project or sell your existing home and move is so prevalent that we actually made it the first chapter of our book: Remodeling and New Construction with No Regrets. That's because, over the years, we've heard from many people who moved only to miss their existing home and neighborhood simply because they didn't realize what would have been possible to change.
No matter what your point of frustration – a dedicated home office, a more functional kitchen, the lack of an accessible main level owner's suite, or something else – you don't have to automatically assume you need to move. While there are times when it makes sense to move, moving can be far more disruptive than you think, cause a great deal of stress to your family, and cost much more than you envision. So how do you decide if remodeling or moving is right for you? We suggest you begin with an honest assessment of your family's situation, the limits and advantages of your existing home, and your current financial realities.
One of the main determinants of whether you stay in your existing home should always be your family. Carefully consider the impact a move would have on each of your family members. That includes commutes to work; the possibility of changing schools, gyms and/or churches; and detachment from existing social networks. Bear in mind that your family's ability to adapt to change will be different at different points in their lives – a move that is easy for a kindergartener to adjust to is completely different for a senior in high school.
Next, take a brutally honest look at your neighborhood and your home's place in it. Could you get a home of similar or larger size with the amenities you need in the price range and area that you are looking for? Do you love your home, but dislike one particular room or aspect of it? If you could just create more space, add a more functional kitchen or an extra bath, would you fall in love with your home all over again? The key here is to decide if, with a few changes, the house that you are in now could be your dream home.
That brings us to financial realities. It's crucial that you understand the true cost of remodeling and moving. Remodeling the correct way does cost money. The real world does not function like reality TV shows and you can't really remodel a kitchen in 12 hours and for very little money. Those shows typically use donated expertise, labor and products, so the costs to remodel are very unrealistic. At this very early phase of your planning process, you don't need to get bogged down in details, but you do need to get a realistic idea of what remodeling projects that are similar to yours cost. Then weigh that against the true cost of moving. Realtor.com noted that the median list price of a home in Charlotte was $320,000 in September 2020 and the median sales price was $295,100 for that same month. One real estate website estimates the average cost of moving a typical $300,000 home at a staggering $29,510 to $50,167 or 10% to 17% of the sales price. This includes repairs or renovations on the existing home, moving preparation, staging, closing costs, seller concessions, Realtor commissions, the actual move plus upfits and purchases for the new home, possible tax/HOA fee increases and more.
When considering all the issues involved in deciding whether to remodel or move, it's vital to keep in mind what money can't buy. Your family's daily quality of life is far more important than potential monetary return years down the road. Want to read more on this topic? Our book goes into far more detail than we've touched on here – on this topic and many others. You may order it from Palmer Custom Builders' website online.