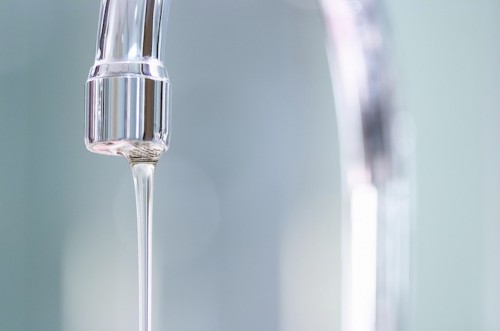 When it's time to select a faucet or plumbing fixture for your kitchen or bathroom remodeling project, master bathroom renovation or new custom built home, make certain that it makes sense – WaterSense that is.
WaterSense is a program pioneered by the U.S. Environmental Protection Agency in 2006 to encourage manufacturing innovations that promote water efficiency. Products and services that earn the WaterSense label have been certified to be at least 20% more efficient than conventional products without sacrificing performance.
Recently, two leading manufacturers were honored with 2013 WaterSense awards. Delta Faucet Company was named WaterSense Partner of the Year while Kohler Co. captured the inaugural WaterSense Sustained Excellence Award. Kohler, which has won many WaterSense awards, has made a concerted effort to increase the efficiency of the majority of its toilets, bathroom faucets, urinals and many of its showerheads. They also pioneered innovative ways to promote water efficiency across their social media channels. Delta, which also was a past award recipient, scored kudos for ensuring that every one of its bathroom collections offered a faucet and showerhead that met the EPA's efficiency and performance criteria. It also launched a new line of WaterSense labeled toilets.
What does this mean for the average consumer? Aside from the good you'll do by selecting a more efficient fixture for your remodeling or renovation project or new custom built home, you can also save your family some cold hard cash. The EPA notes that simply twisting on a WaterSense labeled aerator and upgrading to a WaterSense labeled faucet could save the average household 11,000 gallons of water over the life of the faucet. (That's enough water to do an astonishing 308 loads of laundry and is approaching the 12,000 gallons that the average family of four uses each and every month!) So while you're considering the fit and finish of your next faucet, take a minute to check its efficiency; you'll ultimately be glad that you did!