Sunroom conversions add living space
Sunrooms are an ideal choice for homeowners who want to enjoy the outdoors yet remain in heated and air conditioned comfort. These spaces can expand your daily living area and provide additional room for entertaining. Yet executing these spaces well so that they tie into your home's existing structure and architectural aesthetic requires the skilled touch and savvy design expertise of a licensed Charlotte, NC professional remodeler.
Converting a screened porch into a sunroom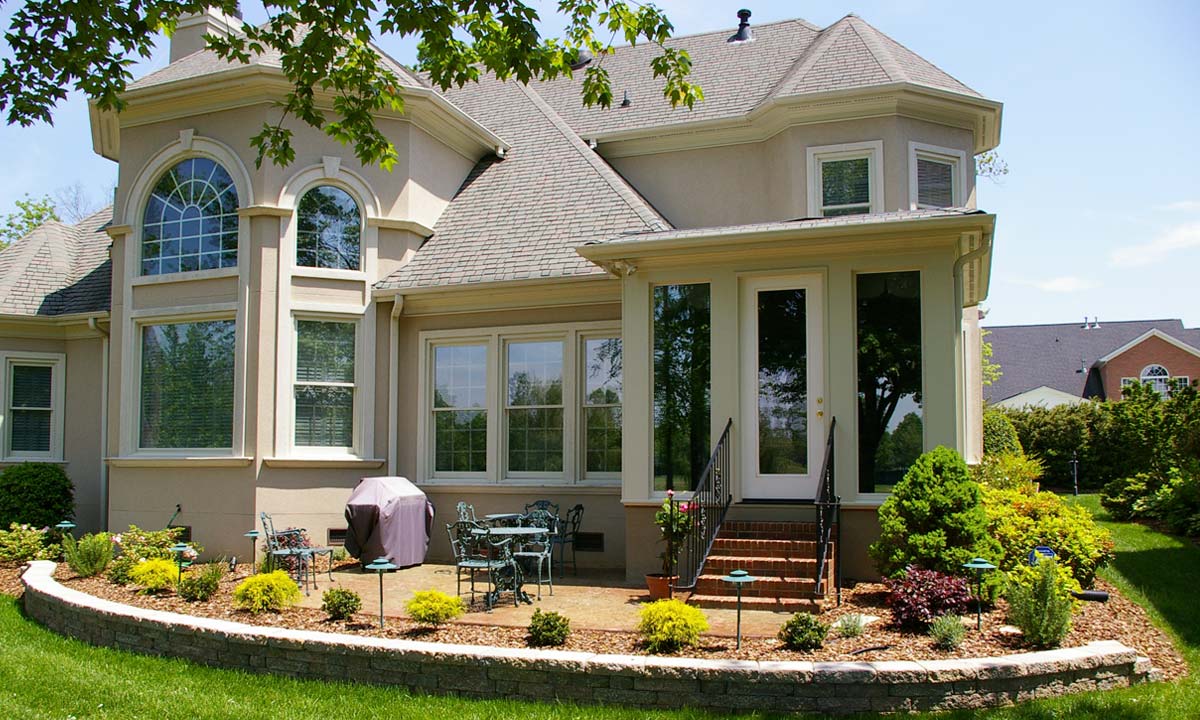 Sunroom conversions increase living space — and your enjoyment!
Four season rooms are ideal spaces to convert into sunrooms, because the foundation for your dreams is quite literally already in place. Oftentimes we can build on existing flooring, walls and roofing and replace screens with high-quality windows. From there, it's a matter of upgrading interior finishes and features and adding or tapping into the existing HVAC system to create a comfortable room designed with your unique needs in mind.
Patios that provide shelter and comfort
Patio to sunroom conversion
Many homes built in the last decade or so included open patios for entertaining. While a good idea in theory, the open expanses of stone or concrete are far too hot in our Carolina summers and are often unusable in winter. Let us convert this wasted space into a heated and air conditioned sunroom that allows you to enjoy the beauty of nature from the comfort of the indoors.
Sunrooms that are designed to last
Rev up your living space with a sunroom
We ensure that your sunroom is built to stand the test of time:
Superior and timeless design

High-level custom craftsmanship

Quality exterior and interior materials

Low-maintenance material options designed to allow you to enjoy your space instead of spending time on upkeep
If you are undertaking a sunroom addition, let Palmer Custom Builders help take your home to the next level.
Gary Palmer
2020-02-01T08:23:26-05:00
This family wanted a sheltered and comfortable space in which [...]
Request a sunroom consultation