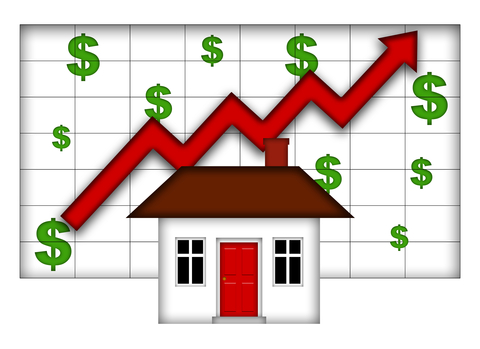 Each year, Remodeling magazine releases their highly anticipated Cost vs. Value Report*, which in some circles is regarded as a benchmark of the health of the remodeling industry in each of our nation's geographic regions. It also goes in-depth to look, as its name implies, at the cost of typical home remodeling projects vs. the average return a homeowner in differing areas of the country can expect to see on their investment.
The great news for those looking to embark on a home remodeling or home renovation project is that the overall average return on investment has improved for the first time in six years, at a cost-value ratio of 60.6%, according to the Remodeling 2013 Cost vs. Value Report. (That means that on average, homeowners can expect to recoup 60.6 cents of every dollar spent on a home remodeling or home renovation project.) Of course, the return on individual projects can vary greatly, depending on the materials you choose, how in-demand your particular project is in your area of town, and of course, how well you remodeling contractor executed your project.
Here in Charlotte, there was good news across the board, as roughly half of all midrange projects and more than half of upscale projects yielded a higher return than the national average. It's worth noting that the vast majority of the projects that returned less than the national average were within a percentage point of it, which is still a healthy return by any measure.
Obviously, monetary returns are just a small part of any home remodeling or home renovation equation. Homeowners also need to take into account factors like how long you plan on remaining in your home, the cost of moving vs. renovating, and intangible measures such as how the project will increase your enjoyment of your home, make it better serve your family's changing needs, or solve a frustration that you've had with your home.
With that being said, which projects faired best in Charlotte? Here are a few highlights with examples of sizes and materials:
Midrange attic bedroom remodel topped the charts at a 85.4% return – which is 12.5% higher than the national average of 7.9%. To give you an idea of what that might entail, they defined that project as one in which your contractor converts unfinished attic space to a 15' x 15' bedroom and a 5' x 7' bathroom with a shower. This includes a 15' shed dormer, four new windows, and closet space under the eaves.
Midrange basement remodel – 80.7% return vs. 70.3% national average.  Finish the lower level to create a 20' x 30' entertaining area with wet bar and a 5' x 8' full bathroom; construct 24 linear feet of finished partition to enclose mechanical area.
Midrange major kitchen remodel – 74.3% return vs. 68.9% national average. Update an outmoded 200-square-foot kitchen with a functional layout of 30 linear feet of semi-custom wood cabinets, including a 3' x 5' island; laminate countertops; and standard double-tub stainless-steel sink with standard single-lever faucet. Include energy- efficient wall oven, cooktop, ventilation system, built-in microwave, dishwasher, garbage disposal, and custom lighting. Add new resilient flooring.  (We have found that many of our clients prefer wood or tile kitchen floors, granite countertops, a tile backsplash and under-cabinet lighting; all of which are upgrades to the definition of a  midrange major kitchen remodel.)
Upscale siding replacement (fiber cement) – 80.8% return vs. 79.3% national average. Replace 1,250 square feet of existing siding with new fiber-cement siding, factory primed and factory painted. Include all trim using either fiber-cement boards or cellular PVC.
Upscale bathroom addition – 62.8% vs. 56% national average. Add a new 100-square-foot master bathroom to an existing master bedroom over a crawlspace. Include 42" x 42" neo-angle shower with ceramic tile walls with accent strip, recessed shower caddy, body-spray fixtures, and frameless glass enclosure. Include a customized whirlpool tub; stone countertop with two sinks; two mirrored medicine cabinets with lighting; a compartmentalized commode area with one-piece toilet; and a humidistat-controlled exhaust fan. Ceramic tile floor, laid on the diagonal with tile base molding.
*© 2013 Hanley Wood, LLC. Complete data and project descriptions from the Remodeling 2013 Cost vs. Value Report can be downloaded free at www.costvsvalue.com.