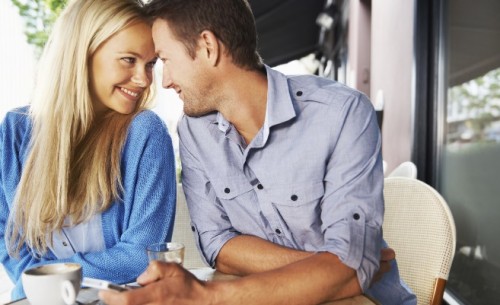 There's lots of debate on television, the Internet and magazines about what home remodeling customers really want. Is it the lowest possible price for their home renovation regardless of quality? Is it a solid value for their dollar when it comes to a new custom home? Is it a home remodeling contractor who stays up to date on the latest Charlotte home remodeling trends? Over the years, we've found that there are several things our customers really want – and some of them might surprise you.
A home remodeling contractor who listens. There are many qualified professional remodelers out there with a solid vision for how to create a project. But ultimately, their vision isn't important. What you as the homeowner wants should be foremost. If the contractor you're considering doesn't really listen to you, look elsewhere.
A home remodeling contractor with experience. Sure, everyone has to get their start somewhere – even great contractors were beginners once – but you don't necessarily want someone learning the right and wrong way to do things on yourproject. Hire a professional remodeler with experience on your type of project, and things will progress much more smoothly.
A home remodeling contractor who understands the big picture. This really stems from the first two points. An experienced contractor who understands what your family wants will be able to pull from their experience to offer creative solutions to things you might not have even considered. Whether it's moving an appliance to ease kitchen traffic flow, widening doorways to plan for the future, or repositioning windows to allow for better furniture placement, a contractor who understands the entire scope of your project can ensure that its myriad details come together in a cohesive whole.
A remodeling contractor who does things right the first time. A contractor who takes the time to understand your needs and goes the extra mile on the front end will save you incalculable time and money in the long run. Whether it's having the foresight to use durable materials that will minimize long-term maintenance or ensuring that window flashing is installed correctly, it's the details that will make a huge difference in your ultimate satisfaction.
A contractor who communicates. Whether you are living in your home during the home remodeling process or building a new custom home from several states away, keeping the lines of communication open is key to a smooth project. Find a contractor who is committed to communicating both in the manner you prefer – face-to-face, email, texts, phone calls, etc. – and in the frequency your project and peace of mind require, and you'll go a long way toward ensuring a good experience.
A home remodeling contractor who provides a good value. Cash may be king, but if all you consider is the bottom line, the odds of you being satisfied with your project are slim. That's because low-bidding contractors often cut corners – in the quality of materials and/or labor – to meet that rock-bottom price.  Consider exactly what you're comparing – in terms of products, expertise of staff and trade partners, and experience of the contractor– in every bid you examine.
A home remodeling contractor you can work with. A home remodeling or home renovation project is almost like a marriage. You will be seeing this person daily during what can be a stressful time. You can't overrate the value of genuinely liking, being able to effectively work with, and respecting the integrity of the person to whom you are entrusting your home and dreams.