When it comes to house additions, where does your home need extra space the most?
Many homeowners love where they live – and even love most things about their homes – but just require a little extra space to transform their current house into their dream homes. That's where an addition can come into play. A qualified, professional remodeler can work with your family to discover exactly what you want and then look at your current home to determine exactly how to blend it with what you need.
As we look ahead to 2018, there are some room additions that seem to be topping everyone's wish list, according to Qualified Remodeler magazine, and we're seeing those trends reflected right here in Charlotte with our own friends and clients as well.
As more and more folks work from home at least part of the time, home offices are becoming increasingly important. Technological updates have changed the way we look at these spaces, however. These rooms that once required a slew of dedicated devices and connections (faxes, copiers, printers, data lines, desktop computers, and more) now basically just need ample electrical connections, internet connections, and a USB charging port. What hasn't changed is that these spaces still need to function for how you work. That how will be different for every homeowner. Some want a private space where they can close the door and take conference calls. Others want an open area that allows them to easily monitor young children. Some need the flexibility of closing off the space from those kids when the need arises. Many crave a spectacular view, while others find outside views distracting. The key is to work with your remodeler to design a space that works best for how you work – and don't forget to build in great lighting and connectivity while you are at it.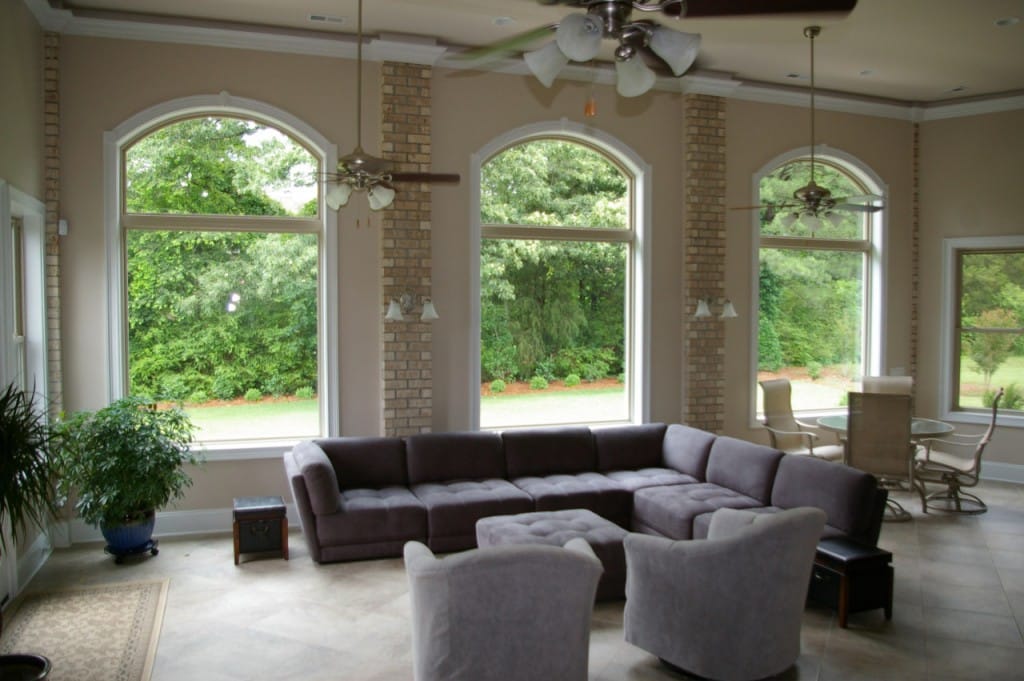 Mudrooms are another necessity whose time has arrived. These areas pack a lot of value for your dollar, since they typically don't require that much additional square footage. What they do offer is exceptional convenience. Most of us desire a place to leave muddy or wet shoes, coats, hats and umbrellas where they can be out of sight and out of mind. Cubbies provide the perfect drop zone for school backpacks and sports equipment. These areas are also the ideal place for pet necessities – from water and food bowls to litter boxes and dog crates. (Not to mention, they are the perfect place to keep a leash right where you need it for those late-night walks.)
One of the most popular room additions remains a space that some might not technically consider a room – outdoor living rooms. Particularly here in the south, you can easily use your outdoor living space nearly year-round. Make certain that you build in shade for summer and a source of heat for winter (whether that's a fire pit, fireplace or portable heater) and you should be comfortable in any season. As our tastes evolve, these spaces are getting more complex, featuring gourmet outdoor kitchens with brick ovens, outdoor sinks and bars. You'll also want to build in lots of seating space for entertaining, whether that's a sunken living area, a graciously sized island to gather around, or even a fireplace wall that's ideally sited for seating. Place this space near some open lawn (or a pool) to give kids rooms to run and play while parents socialize.
No matter what you are looking for in a room addition, a little imagination – and a qualified, professional remodeler – can make your new space add up to a plus for your family!