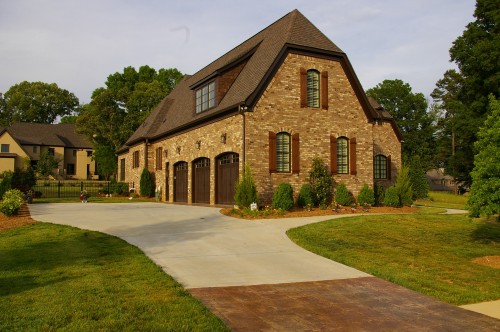 Even with the business that we're in, it isn't often that we get excited about a garage door opener, but we recently saw one that effortlessly addressed a nagging question that virtually every homeowner has had at least once. The question, of course, is whether or not you actually closed your garage door when you pulled out of your driveway in a frantic rush to start your day. While that may not be much of an issue if you are just running down the street to drop the kids off and will be home in a few minutes, it's a much larger concern if you are going to be gone all day or even if you're headed out of town on vacation.
Overhead Door Corporation, which has two area locations off W.T. Harris Boulevard and in Rock Hill, recently introduced its Door Report™ garage door opener. This great remote gives you both an audio and visual assurance that your garage door is closed. Here's how it works: Once your garage door successfully closes and contact is made, the Door Report remote will emit a beep and flash a green light as confirmation that everything is secure. On the other hand, if the garage door does not close properly, a warning tone will sound and a red light will flash. The Door Report is designed to work with the company's Odyssey® and Destiny® garage door openers and operates up to three individual garage doors.
So if you are in the process of building a new garage, revamping an existing one or just updating your opener, consider upgrading to this simple device that offers both performance and peace of mind!